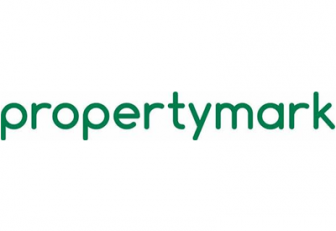 Propertymark has once again called for an end to the freeze on Local Housing Allowance in front of MPs, in the face of higher interest rates and energy price hikes.
The allowance for poorer tenants has remained unchanged since the start of the pandemic in April 2020 when it was raised to cover the bottom 30% of private rents compared to rents set in September 2019.
However, the trade body says the government should consider increasing the benefit to 50% of private rents during these unprecedented times because it "causes many people on benefits to be completely priced out of the market".
Several MPs, including Hywel Williams who led the recent Westminster Debate, share the same calls as Propertymark, according to the organisation's policy and campaigns officer, Tim Thomas.
He said: "We have long called for Local Housing Allowance to be set to at least the 30th percentile, if not the 50th percentile and topped up annually to keep up with market rents. We most recently included this as one of the key points in our Spring Budget Representation to HM Treasury.
Propertymark has also joined with organisations in Wales as part of the Homes for all Cymru coalition to call on the UK Government to end the freeze on the Local Housing Allowance.
New research undertaken by the Bevan Foundation has found that only 1.2% of properties that were advertised for rent between 3 February 2023 and 17 February 2023 in Wales were available at or below Local Housing Rates. In total there were only 32 properties advertised on the market that were fully covered by Local Housing Allowance rates, with no properties at all being on the market at Local Housing Allowance rates in 16 of Wales's 22 local authorities.
This issue is being seen across the board, with recent research conducted by Crisis and Zoopla showing that just 11% of one-bedroom properties in England are affordable on Local Housing Allowance, down from 17% in April 2022. The proportion of affordable two-bedroom properties has fallen to just 7% from 11%, and for three-bedrooms now stands at 6%, down from 10%.
As part of Propertymark's wider lobbying and stakeholder work, the trade body has been encouraging member agents to submit their rental data to the Valuation Office Agency (VOA), to improve rental data to reflect fair Local Housing Allowance rates. This was another point that politicians made during the debate and because of the easy access to valuable data through their CMS systems, agents as well as landlords can significantly contribute towards improving the quality of government data.
Accurate rental data can also impact loans, mortgages, investments, pensions, benefits, and numerous other products therefore it is essential regardless of the size of a landlord's portfolio or of an agency.
Propertymark has worked with the VOA to produce a guide and information on how agents can submit data to the VOA. Details can be found here.
To continue to create a clearer picture of the market, another key area to ensure LHA rates are set correctly is the scope of Broad Rental Market Areas (BRMAs). BRMA's are used to decide Local Housing Allowance levels, and theoretically should determine where a person could be expected to live, considering access to facilities and services. However, they sometimes include two local authority areas which means they do not always correctly reflect the market rate.
Propertymark believes the UK government must focus on reassessing the size of BRMAs to provide a better representation of the local rental market.
Thomas added: "Local Housing Allowance and BRMA's are policy areas reserved to the UK Government and are not devolved to the other home nations. However, Propertymark believe that the Welsh Government should look at the feasibility of devolving these powers to Wales and have written to the Senedd's Local Government and Housing Committee to ask them to consider looking at the feasibility as part of their work programme. This would be a practical solution as there is a synergy between areas already devolved and housing welfare support."
A full transcript of the Westminster Hall debate can be read here.