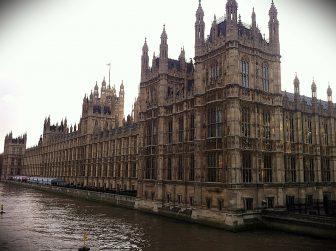 The government yesterday announced changes to the Renters Reform Bill designed to protect vulnerable tenants while also improving living standards.
It will be illegal for landlords to refuse to rent properties to people who are on benefits or those with children under Government plans.
Amendments tabled yesterday to the Renters (Reform) Bill are designed to ensure families are not discriminated against and the vulnerable protected, the government said.
But landlords will still be able to carry out reference checks to establish rent affordability and "have the final say on who they let their property to".
The measures will apply to England and Wales, with a further amendment at the report stage of the Bill extending them to Scotland.
The Government has also announced that a decent homes standard, which has previously been applied to social housing, will be set for the private rented sector for the first time.
In addition, a Decent Homes Standard will be applied to the private rental sector for the first time, ensuring that rental properties meet the expected living standards, with the aim of reducing properties that are not for purpose by 50% by 2030.
Housing Secretary Michael Gove said the measures will significantly reduce the unacceptable numbers of people currently living in poor conditions.
Sam Reynolds, CEO of Zero Deposit, commented: "The news will be viewed as a step in the right direction for tenants and landlords alike. It's good to see the Government has finally heard our calls to improve standards within the rental sector.
"Not only does this mean tenants will benefit from an improved standard of living, but legitimate landlords who do work tirelessly to provide quality rental accommodation will no longer have to compete against those who cut corners in order to maximise their profit margins. This has to be good for the industry.
"But this falls considerably short in creating remedy's to core issues within the market; such as a lack of available lettings stock which is driving up average rents and providing stimulus for landlords to invest in growing the PRS."
The vast majority of landlords provide high quality rental accommodation and so for those already operating above board "it remains business as usual", according to Foxtons CEO, Guy Gittins.
He commented: "The vast majority of landlords provide high quality rental accommodation and so for those already operating above board it remains business as usual.
However, it's promising to see the Government's intent to crack down on rogue landlords. This will not only ensure that everyone has the same chance to secure a rental home, but that when they do, the home they are provided with is fit for purpose.
We need the government to continue to progress the Renter Reform Bill so that we can move past this period of uncertainty and protect tenants' access to decent homes while avoiding pushing private landlords out of the rental market, in the face of London's critical need for supply."
Marc von Grundherr, director of Benham and Reeves, added: "Any move to improve rental market standards is, of course, very welcome indeed.
"However, it does seem a tad ironic that the government believes they are waging war on rogue landlords, given they are arguably the cause of the issue to begin with.
"Having battered buy-to-let profitability in recent years through numerous legislative changes, the Government has caused many legitimate landlords to exit the sector. This has inevitably led to a reduction in the level of high quality rental accommodation available to tenants, leaving the door open for rogue landlords to capitalise on their desperation to find a property."