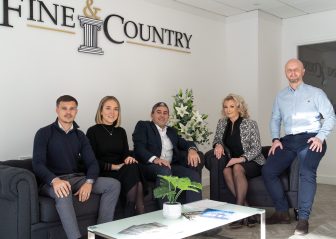 The managing directors of Fine & Country Chelmsford, Ed Casson and Simon Pelling, have taken step to increase local market share by taking on the licence for Brentwood, South Essex.
Pelling commented: "Ed and I decided to operate Fine & Country South Essex (Brentwood) and Mid Essex (Chelmsford) as one operation with our team spread across both locations.
"The area, like much of the UK, is in a period of market adjustment. We see this as an excellent opportunity for the brand. In a good market a seller could go to a pretty poor agent, and they will take some snaps on their phone, post them on Rightmove and the property will sell.
"In the more challenging market we have now, customers more than ever need the attention to detail, presentation and human skills a premium operation such as ours provides."
To help manage the expanded operation, Pelling and Casson have appointed Helen Lees as a senior sales manager.
Pelling added: "Helen has excellent agency skills and in the few weeks we have been working together is proving to be a great asset to the team. She will work alongside myself in Brentwood, while Ed will continue in Chelmsford with Ben Withers our sales negotiator."
The directors at Fine & Country Chelmsford have also hired Hannah Thorpe as executive assistant, who handles al onboarding of properties for both locations, as well as admin and scheduling."
Nicky Stevenson, managing director of Fine & Country UK, commented: "I would like to wish Ed and Simon the very best wishes in their next endeavour with Fine & Country and to congratulate them on continuing to grow the brand in and area they have so much experience in. I look forward to supporting the team in penetrating the South Essex market."