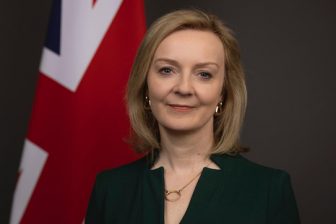 Liz Truss will replace Boris Johnson as Britain's new prime minister later after beating Rishi Sunak in the Conservative leadership election.
Truss, the foreign secretary, defeated the former chancellor by 81,326 votes to 60,399.
She will head to Balmoral in Scotland later today to be sworn in by the Queen as the United Kingdom's 56th prime minister, becoming the third woman to hold the role after Margaret Thatcher and Theresa May.
Yesterday's victory ended a two-month process that saw eight candidates narrowed down to two. Truss and Sunak have spent the past few weeks embarking nationwide campaigns to appeal to the 172,000-odd Conservative party members that they were the best candidate replace Johnson to lead the party and the country.
Truss, 47, will need to hit the ground running, with Britain facing a cost-of-living crisis and a war in Europe after Russia's invasion of Ukraine.
She will also need to urgently address the growing housing crisis in this country. But what do the property experts think about her appointment and prospects?
Property industry reaction:
Simon Cox, managing director of Walter Cooper, said: "When it comes to housing, resolving the issues in planning needs to be one of the top items on the next PM's agenda, and that will mean making some unpopular decisions. Truss now needs to shift her focus from pandering to the NIMBY masses and publicly turn away from previous statements made by other Conservative MPs such as Michael Gove, regarding the so called 'cartel', or face alienating the housebuilding community entirely. However, with a general election likely on the horizon I'm doubtful these difficult choices will be put into action any time soon.
"Housing plays a major part in supporting the economy, and as we head into a predicted recession this will prove more important than ever. I'd therefore implore the new PM to work with those in the industry to provide support in promoting an 'open for housebuilding' agenda. Truss may have pledged her commitment to removing planning restrictions in an attempt to boost housebuilding, but in abandoning the government target of building 300,000 houses a year, will her so called 'investment zones' ever really come to fruition? I'm not sure, but the fact of the matter is, as prices continue to rise due to a lack of supply, something needs to be done to increase the number of houses built in this country before home ownership becomes further out of reach for all but a select few."
Melanie Leech, chief executive at the British Property Federation, said: "We urgently need strong Government leadership after a period of drift. The new Prime Minister must address the immediate cost pressures facing businesses and families, but in parallel there must a clear focus on the longer-term objectives to tackle inequalities across the UK and transition to a greener, high-productivity economy.
"We look forward to working with Ms Truss to harness the power and potential of the property sector to deliver the homes, work and leisure spaces that will revitalise our town and city centres and underpin our future prosperity as a nation."
Nick Leeming, chairman of Jackson-Stops, commented: "Stability is key for a healthy economy and housing market – I hope that Truss will put a stop to the Housing Minister merry-go-round we've seen over the last decade. There remains an imbalance between housing supply and demand for both buyers and tenants, so we look forward to a more normalised marketplace. We need consistent policies to achieve this."
Allan Fuller of Allan Fuller Estate Agents, said: "It will be interesting to see how much of Liz Truss' 'toy-town' economic policy statements become reality.
"A harsh winter with massive bills and escalating food price inflation must be her most immediate and pressing matter. If not sorted rapidly, homeowners with mortgages and tenants paying rent will have impossible decisions to make as to where their money goes and who they can pay."
New prime minister urged to take 'radical' action to boost housebuilding stock