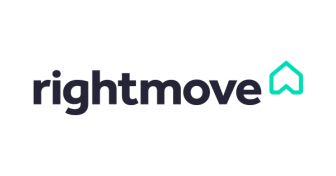 The latest data from Rightmove released this morning shows that the national average asking price of newly marketed properties has increased by 0.3%, or £1,091, this month to hit a new all-time high of £338,462.
Despite the traditional summer holiday lull, fierce competition continues among buyers for the record low number of available properties for sale.
But as we enter the busy autumn period, there are early signs of more properties coming to market, which may help to slowly rebuild buyer choice.
Tim Bannister, Rightmove's director of property data, commented: "While the holiday-starved took their break over summer, the high ratio of buyer demand to properties for sale means that the property market remains stock-starved despite the summer lull lessening overall activity.
"Competition among potential buyers to secure their next home is now more than double what it was this time in 2019. To be in pole-position in the race for the best property you need to have greater buying power than the rest of the field. That traditionally would mean deeper pockets to outbid other buyers, but in the most competitive market ever, today's 'power buyers' also need to have already found a buyer for their own property, or to have no need to sell at all.
"Agents report that buyers who have yet to sell are being out-muscled by buyers who have already sold subject to contract. Proof that you are mortgage-ready or can splash the cash without needing a mortgage will also help you to get the pick of the housing crop."
The new record of £338,642 beats the previous high set in July by just £15, and such a small increase is a sign of a stabilisation of the pace of price rises, according to Bannister.
Property industry reaction:
Managing Director of Barrows and Forrester, James Forrester, commented: "It's to be expected that the astronomic rates of house price growth seen since the introduction of the stamp duty holiday will now start to subside as we approach the final deadline. But don't be fooled into thinking the market will now deflate like a cheap birthday balloon.
"Buyer demand is extremely high and property prices will remain robust, largely driven by second and third rung buyers upgrading to larger, higher-value homes."
Director of Benham and Reeves, Marc von Grundherr, said: "We're heading into an extremely busy period where the property market is concerned and so the expiry of the stamp duty holiday and its impact on the market is going to be far less pronounced than first feared.
"With the stamp duty holiday causing manic market conditions and long delays to transaction times, many homesellers and buyers chose to retreat until the rush had subsided, having long given up hope of a stamp duty saving.
"However, we will now start to see them emerge from their boltholes and this additional stock will help rejuvenate the market throughout the remainder of the year.
"The London market, in particular, is poised for a strong finish with an abundance of stock now available and a sharp uplift in domestic and foreign demand being driven by pandemic restriction lifting both where the workplace and travel are concerned."
The founder and CEO of GetAgent.co.uk, Colby Short, commented: "It's fair to say that the process of selling first to improve your buying position has long been a tactic utilised by UK homebuyers and so we're not seeing the 'rise of the power buyer' as such.
"That said, a high level of competition for a limited level of stock has highlighted the importance of a strong buying position when it comes to securing your ideal home.
"Unfortunately for the nation's first-time buyers, those with an existing property to fund their onward purchase are in a far stronger position when it comes to placing an offer and this has pushed up the cost of buying quite considerably. As a result, those looking to buy their first home are now paying 12% more compared to just 12 months ago.
"However, the cost of borrowing remains very favourable and given current market delays, some sellers will place the stronger position of a first-time buyer above that of a few thousand pounds extra."