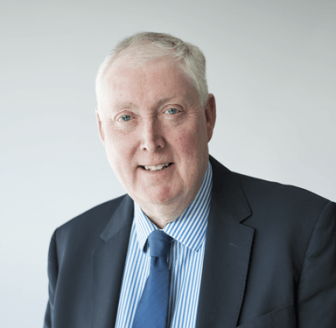 The average asking price of property coming to market has dropped by an average of 0.7% in December so far compared to last month, the largest monthly fall since January, according to Rightmove.
Strong buyer demand is carrying forward into 2022, with November showing buyer numbers 41% up on election-subdued 2019, and still 3% up on 2020, while fully available stock for sale has hit a new record low this month.
Property industry reaction:
Mark Hayward, chief policy advisor for Propertymark, commented: "The short supply of homes for sale is unprecedented and numbers have been in decline since January. The pandemic has been the catalyst for a wealth of life style changes and the demand agents have seen has been immense.
"Despite a busy year, there are plenty of people still wanting to move and it's possible that some sellers have been put off by the frenzy and are awaiting a calmer market. Propertymark members have reported the number of people asking for valuations has been steadily increasing, and with many people stating their ambitions to move in the new year, there should be new properties entering the market again in January."
Jeremy Leaf, north London estate agent and a former RICS residential chairman, commented: "The big story for the housing market this year – and the past few months in particular – has been lack of supply.
"We are still registering many more buyers for each available property so don't expect any significant price correction soon despite concerns about the rapid spread of the Omicron variant and imminent interest rate rises. On the contrary, we believe the new rules on mask wearing and home working will result in release of further pent-up demand as buyers continue to seek more flexible homes reflecting changing working patterns and lifestyles.
"We expect more balance between demand and supply too if our recent significant increase in requests for market appraisals and early January listings are anything to go by."
Guy Robinson, head of residential agency at Strutt & Parker said: "The residential market made a significant recovery in the last 12-months with high levels of demand bolstered by attractive mortgage rates, while a rebound in the economy gave buyers and sellers confidence to trade up or down the housing ladder. Following the highest house price growth in seven years, the outlook remains positive for 2022. Buyer demand continues to be robust and applicant numbers are still significantly higher per property than any time since 2006.
"Within London, activity cooled slightly as autumn arrived, following a high level of transactions in the prime central London market in the first half of the year. However, we expect the market to rebound over the next 12 months if international travel can resume as anticipated, releasing pent-up demand into the market.
"Outside London, every region has outperformed during 2021, in terms of numbers of transactions, with coastal villages and the Cotswolds major hotspots, and the £500k to £700k price range the fastest moving market. Looking to next year, the likes of Norfolk, Herefordshire, and somewhat less-traditional locations could be the biggest winners as buyers increase their confidence in moving away from London."
Oliver James, partner at James Dean Estate Agents in Wales, commented: "We have had a fantastic year, selling more properties than ever before. We have noticed a real increase in demand, particularly for properties in a semi-rural location with gardens and views. Covid has changed people's lifestyle choices, and working from home becoming more common enables people to get out of the cities. However, Wi-Fi speed is therefore becoming even more important which can be problematic for rural properties.
"New instructions have been lower than usual, so this combined with high demand has meant several buyers wanting the same property. This has resulted in properties selling for more than the asking price. It's therefore a great time to be a seller, however low levels of stock have also meant some sellers getting out bid or even priced out of the market when looking for their onward purchase.
"Next year, we expect the market to continue to be strong, however the main concern is stock levels. We need more new instructions. Lots of vendors say, 'I want to sell, but I haven't seen anything come on which I like'. In this competitive market, it's important for sellers to put their own home on the market before looking for their next purchase, as this puts them in the best position when a property they like does come to market."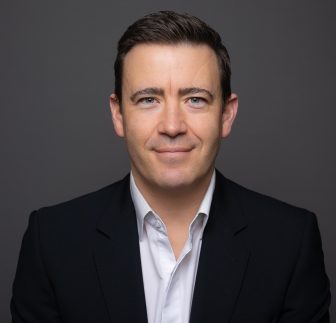 Guy Gittins, CEO of Chestertons, said: "Despite the pandemic, we have seen record-setting market performances this year with high numbers of house hunters looking for larger properties with outdoor space. This demand has stayed at high levels in Q4 of this year when we would normally expect a seasonal market slowdown and, with plenty of unsatisfied buyer demand, we predict the market to remain buoyant into at least the first quarter of 2022. As demand continues to exceed supply, we are foreseeing a strong sellers' market and further price rises. Already, we have seen a 30% drop in sellers willing to lower their asking prices."
Marc von Grundherr, Director of Benham and Reeves, said: "In a year that remained largely overshadowed by Covid uncertainty, we saw a consistently resilient property market continue to post extremely strong levels of house price growth. This was driven by the continued affordability of borrowing with interest rates remaining around record lows. A push for bigger homes also helped boost house prices and the stamp duty holiday spurred a relentless tide of buyers keen to make a saving.
"Next year, we believe that the market will remain robust and that even the threat of an interest rates increase is unlikely to topple the positive price trends seen in 2021. Of course, the meteoric rates of growth seen this year are likely to slow, with a three per cent uplift across the UK the least we can expect come the end of 2022."
The number of homes estate agents have for sale slumps to all-time low