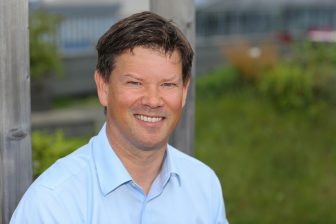 ViewMyChain, the property chain management tool, has launched a new version of its platform, with pre-built property chains supported by enhanced data, and pre-configured CRM integrations.
ViewMyChain, designed to help improve the home moving process, allows all parties involved in the sale to view key buying and selling milestones in one place – automated and with real-time updates.
Launched in 2018, ViewMyChain aims to attract clients by helping agents achieve fewer fall throughs, faster completions and greater efficiency.
Paul Halliwell, executive director of ViewMyChain: "When we first launched, we provided properties with pre-populated milestones, and agent users were required to build the chains to link the properties together. It worked brilliantly for those who made the chains – their customers got their keys more quickly and found that fewer properties fell through. However, many clients didn't want to manually enter their own chains, so we took time to relook at the product to see how we could make it even quicker and easier for them. After taking a long hard look at what worked and didn't work, it was clear that we needed to pre-build chains."
The team at ViewMyChain have spent two years agreeing an array of strategic data partnerships enabling it to pre-build chains using this data, so there is no need for agents to re-input the information. Approximately 50% of chain links are now already automatically populated. ViewMyChain also has pre-configured CRM integrations, saving data entry and allowing synchronisation of ViewMyChain and CRM data where requested.
Halliwell added: "Our data provider and CRM partnerships have really helped to enhance the platform, making it even slicker for agents. Providing everyone in the chain the visibility to see how the sale is progressing ensures that any hold ups can be identified and addressed and offers reassurance to all involved. We hope it will become an essential tool in helping to smooth the home buying and selling process."
Beth Rudolf, director of delivery at The Conveyancing Association, commented: "With the government fully committed to improving the home moving process by harnessing technology to make it faster and more transparent (as set out in the Levelling Up White Paper), platforms such as ViewMyChain are essential – keeping everyone informed and helping the chain to keep moving.
"Delivering a view of the whole chain of the transactions, rather than the previous best available option of online case tracking which – at most – told the consumer and the estate agent what work the conveyancer had done on one side of the transaction, can only help to speed up the process and cut the chance of fall throughs – a win-win for everyone involved."