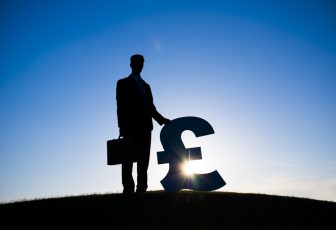 Property blockchain network Coadjute has announced a £4m investment funding round.
The latest backing has been led by Manchester-based Praetura Ventures, with other investors including Reech Corporations Group.
Coadjute are using the new funds secured to continue the network rollout and press ahead with their developments for buyers and sellers, as well as for the financial services industry.
Dan Salmons, CEO of Coadjute, said: "Industry leaders are increasingly talking about a truly digitised the property market, but can't imagine how that gets delivered.  
"Coadjute have been investing in the technology that enables that future, everything from up front information to smart contracts, digital identity to synchronised settlement.
"The latest funding round shows the confidence of our investors, and we look forward to sharing some exciting developments in the coming year."
This round takes the total raised by Coadjute to £14m, following a £1m pre-seed round in 2019, £3m Seed round in 2020 and £6m round in 2021.
David Foreman, managing partner at Praetura Ventures, commented: "Unlike other PropTech companies, the key to Coadjute's success is collaboration with incumbent players and using their platform to connect all the stakeholders involved in the sale of a property. 
"Their proposition is unique to the industry. We want to help them continue to expand and move closer towards their vision of a connected property industry."
Coadjute has added a number of property businesses on the network, including Spicerhaart, as well as Midlands-based legal firm Talbots Law.
Mortgage lender Kensington, recently acquired by Barclays, has also recently announced it has completed a project designed to understand how to best implement Coadjute's technology. The lender is now exploring next steps towards going live on the network.