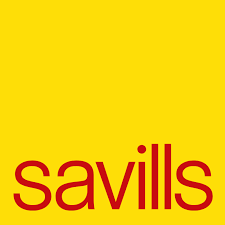 Prime London rental growth reached 14% in the year to the end of September 2022, according to Savills, as tenant demand continues to significantly outweigh supply. This is the highest growth since the firm's records began in 1979.
On the quarter, rental prices grew by 3.3% across the London's prime markets, the top 5% to 10% of the market by value. This follows three consecutive quarters of growth above +3%.
"Against an increasingly difficult economic backdrop, prime London rental growth has reached new highs. Intense competition to find somewhere to live in the capital – especially during a period of significant student demand – is outweighing the higher cost of living and concern over the UK economy, particularly given the acute shortage of stock," said Jessica Tomlinson, research analyst at Savills.
"However, the current rental price growth trajectory cannot be sustained. With the sales market slowing, we would expect to see more accidental landlords enter the market, whilst post-pandemic pent up demand should also start to normalise towards the back end of the year," she added.
The North West is now the top performing region of prime London, and growth is catching up with that seen in the South West since the start of the pandemic (March 2020). This is largely driven by growth in Maida Vale and Little Venice, Primrose Hill and St Johns Wood, which combined averaged +6.1% growth over the past three months.
Rental prices in prime central London also continue to grow at pace, up 3.4% over the past three months, which is marginally lower than the previous quarter, taking annual growth to 13.7%. Rental growth has now reached +4.1% over a five-year period. This is the first time five-year growth has reached positive territory since March 2016.
| | | | | | | |
| --- | --- | --- | --- | --- | --- | --- |
| Q3 2022 | Prime central London | North West | South West | West | North & East | Prime Commuter Belt |
| Quarterly growth | 3.4% | 4.6% | 1.8% | 2.9% | 4.3% | 0.9% |
| Quarterly growth, Q2 2022 | 3.7% | 4.5% | 3.0% | 1.8% | 2.7% | 2.2% |
| Annual growth | 13.7% | 18.6% | 10.1% | 8.6% | 17.7% | +7.2% |
| Growth since Mar-20 | 9.3% | 14.6% | 15.7% | 9.9% | 9.6% | +16.5% |
| 5 year growth | 4.1% | 14.6% | 17.6% | 13.9% | 15.2% | 14.6% |
Source: Savills prime lettings index, Q3 2022
The lack of prime rental stock available to rent remains critically low, and shows little sign of easing. Almost half (45%) of Savills London agents said that they do not anticipate stock levels to change over the next three months. With little stock to choose from, 69% of London agents said that tenant budgets have either stayed the same or increased, despite tougher economic conditions.
Prime commuter belt rental market starts to come off the boil
However, the market has started come off the boil in the commuter belt, remaining strongest in locations closest to London. While annual growth remains high (+7.2%), quarterly growth has slipped below 1% (0.9%) for the first time since December 2020.
The supply vs. demand imbalance has started to ease, with more than half of Savills agents (57%) expecting to see more stock come onto the market in the coming months and 43% stating that tenants are reducing their budgets, up from 23% in Q2 this year.
Cost of living has become more of a concern for tenants with a majority of agents in the commuter belt, with 79% agreeing that the energy efficiency of a property has risen up the agenda over the past three months, in the run up to the energy price cap announcement in September (vs. 59% of agents in London).
"On the ground, there's been an increase in prospective tenants inquiring on the cost of the outgoing tenants bills, before committing to a property, particularly for larger, often less efficient, homes in the commuter belt. As a result our index shows that smaller properties, including flats and semi-detached houses performed the best this quarter.
"In prime London, those looking to rent don't have the luxury of choice right now, with stock remaining by far the biggest barrier. However, we can expect to see more concern for energy prices creep into all areas of the market as we head further into winter, while the freeze on energy prices will come as some relief to tenants who were worried about prices rising even further," comments Jane Cronwright Brown, head of lettings at Savills.
Regional cities have performed the strongest on the quarter (+1.4), in response to the growing back to work movement and seasonal student and corporate location activity. On a location basis, family markets including Sunningdale (+4.5%), Cobham (+4.2%) and Winchester (+3.0%) were the strongest performers.
Houses vs flats: which is driving demand
Prime London flats are now outperforming houses on both a quarterly (3.7% vs 2.7%) and annual basis (15.5% vs 12%). And although houses have still grown the most since the start of the pandemic, the gap is starting to narrow significantly.
Tomlinson added: "The majority of this shift can be accounted for by student demand, who returned to the capital in droves over the past quarter after deferring studies during the pandemic. When asked where demand was coming from, almost half (48%) of our agents ranked students top, in front of young professionals [31%]. While 83% ranked corporate location demand either second or third.
"A surge in popularity of flats can also be explained by a return in overseas demand [seen by 69% of agents], with foreign tenants typically favouring lock up and leave properties, with amenities on offer."