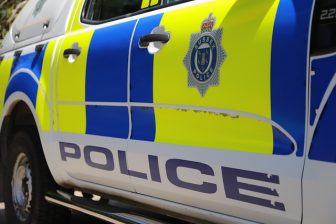 The IT systems crash at Simplify Group – affecting property transactions at the conveyancing firms of Premier Property Lawyers, My Home Move, Advantage Property Lawyers, JS Law and DC Law – is now being investigated by police.
The related conveyancing brands have been hit by major IT problems, with all their websites down for more than two weeks, leaving thousands of purchasers in limbo with property transactions not being processed.
There has been growing discontent on social media from people facing delays completing their sales due to the IT problem, which started on 7 November.
While the exact details around the incident have not been disclosed, cyber experts have been called in to resolve the issue, while police are now investigating.
Leicestershire Police said: "[We have] received a report of a security incident and officers are working with the victim to establish the circumstances surrounding the incident."
The latest message on the websites of most of the individual firms affected by the IT systems crash states:
IMPORTANT
Further progress has been made to restore a wider range of the systems needed to support normal operations after the recent security incident. Following intensive, non-stop work, by our teams and outside experts, we have now moved on from completing already exchanged transactions, and allowing those customers to move, to beginning to exchange contracts on files that are ready to exchange and complete.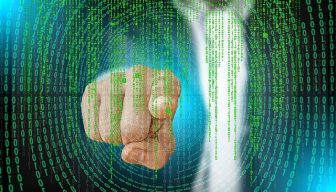 We continue prioritising those transactions scheduled to complete this week, we are also now working on cases that are nearing exchange of contracts, with systems in place to progress them through to exchange and completion. While this is still taking a little longer than normal, we have already exchanged a significant number of contracts and we expect the number per day to increase steadily as the capacity of our restored systems builds. We also remain up to date on completing transactions that have already exchanged contracts and we expect this to continue going forward. We also now expect almost all remortgage completions to be up to date and be kept up to date going forward.
And we would also continue to assure clients that all money held by us is safe and is held in an entirely separate system unaffected by the incident.
Over the coming days we will be gradually resuming work across a larger number of our active cases, on a carefully prioritised basis, focused on helping our clients to move as soon as possible. We are continuing to actively contact clients to update them on the situation and how our colleagues can help support their moves as they get more access to restored systems. At all times we have been acting in the best interests of our clients, understanding how challenging this situation has been for them.
We still have work to do before we are back to normal but we are using all available time, resource and money to do this as quickly and safely as possible. This work continues 24/7 and will not stop until we are fully up to speed again.
If we have not already contacted you, please help us by completing the form here so that we can prioritise our response.
Please note: Cook Taylor Woodhouse and Gordon Brown Law, who are both part of the Simplify group, operate on separate IT systems which have been entirely unaffected by this issue.
Conveyancing outage – still no firm date for all IT systems to be restored