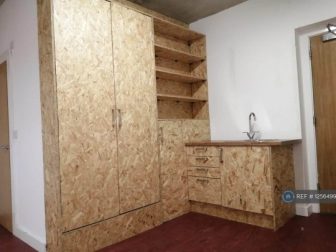 A bizarre property listing featuring a windowless studio flat has been removed following claims that it was a former bin storage room.
The studio flat, listed at an asking price of £600 per calendar month, is located in Jefferson Place on Fernie Street in Manchester.
Photos of the 'newly refurbished' property reveal that it is a bare room, lacking windows, with a kitchen made from exposed chipboard, along with a chipboard wall seeming to partition the bathroom.
But former residents and neighbours of the 'studio' provided the real twist. They claimed that the studio room was actually the space previously used to store the building's bins.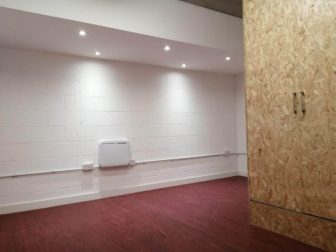 The listing was highlighted on Twitter by Dan Hett, as revealed by the Metro. He wrote: "You have to admire the absolute balls of @OpenRent and @rightmove here, for advertising a windowless basement that was clearly the bin storage area for the building, yours to inhabit for £600pcm. scumbags."
Adrian, who claims to be a former resident of Jefferson Place, commented: "I lived in that building and it's 100% the bin store."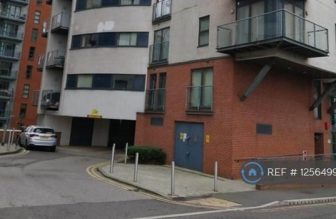 Another person added: "My friend lives in these apartments and tells me its the bin store and it's completely windowless."
The listing, which appeared on Openrent, along with Rightmove, and Zoopla, read: "This would be the ideal home office for any working professional who wants to be located in the buzz of city centre, close to all amenities."
The property listing has now been removed.