My experience of leads from property portals is that they are generally, but not always, dire.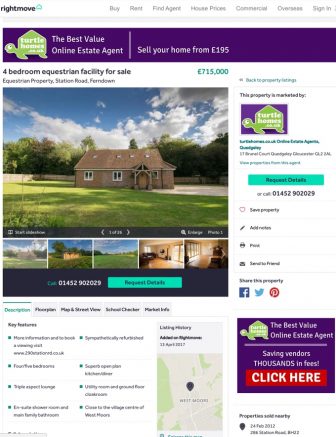 Many enquirers don't pick up the phone when you call back nor do they respond to email follow ups. In fact, you'd be forgiven for thinking that at night especially, the population of the UK turn from Jekyll to Hyde, intent on 'expressing interest' in your listings but once sober again, forget their alcohol fuelled plan from the night before.
Have you ever got through to one of these mystery types and then been faced with muffled grunts at the other end of the phone that deny all knowledge of pressing the portal's send button. Yes, loads of times.
There are about one million homes sold each year across Britain, in normal years that is. Yet Rightmove tell us that they're sending seventy trillion leads a day to their subscribing agents, or whatever it is now. Ok, it's not quite as silly as that but according to Peter Brooks-Johnson, Rightmove's CEO in his recent annual address to shareholders, they did send 51 million leads last year.
To put this into perspective that's almost every man woman and child in the country enquiring with agents via the portal. Or to be exact, 0.76 leads for every member of the population.
Now, this looks impressive, doesn't it? And that's why Rightmove, Zoopla and Co all use the lead metric as the money-stick with which to beat you at renewal time.
The conversation goes something like this in essence:
"Hi, I'm your Rightmove account manager that you haven't seen or heard from since this time last year. I'm delighted to confirm that the number of leads that we have sent your company via email and telephone have again rocketed since then, up twenty something percent. And which is why we are putting your subscription fees up by twenty percent again and, of course, because our shareholders require us to do so in order that they can take hundreds of millions of pounds in dividends off the table too".
But since when have leads been the metric of success in estate agency? I'm not aware that you can pay your staff in leads and nor do Ocado, LastMinute.com, BMW, British Gas nor Halifax Bank take leads for payment.
'Hello welcome to McDonalds Drive Thru can I take your order?"
"Yes, I'll have a Big and a Diet-Coke".
"That'll be £5.89. Drive to the next window please".
"Ok, I've got a couple of emails from a Joan Simpson of 23 Acacia Avenue here wanting to view a house I sold two months ago and a phone call from a guy in Aylesbury asking if we do AirBnB lets. Do you take those?
Yet, Rightmove and Zoopla have both managed to position a bunch of random emails sent by bored people at 3am as the metric by which you now pay multiple times more for your listings to be displayed on someone else's website. What a con trick that is and, actually, hearty congratulations to the big portals for managing to pull it off.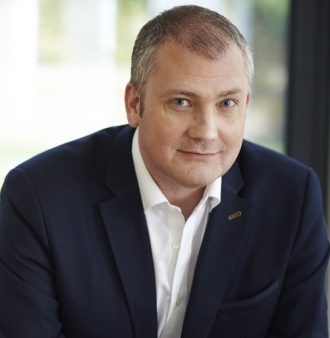 In a parallel sector this would be like a restaurant charging you to view the menu comprised of your own shopping and without providing you something to eat. A travel agency sending you a YouTube clip of a beach holiday you had two years ago and charging you thousands of pounds to see it.
Rightmove and Zoopla are charging you fortunes every year for the names and phone numbers of people that have a one in fifty chance of providing you an income. That's what 51 million leads divided by 1 million transactions is and that's assuming Rightmove are responsible for all UK property sale transactions – which they are not.
Statistically speaking, at this 2% conversion rate at very best, you have a greater chance of qualifying to become a member of Mensa than you have of turning a Rightmove lead into a sale. I kid you not – that's the maths.
Shouldn't the portals be singing to your tune on KPIs? Isn't it surely right for you to decide what success measures are and presumably that this is gauged by actual revenue – money.
Just think, if you only paid a portal on actual success – by sales themselves and, dare I venture, by valuations booked or listings listed, then and only then I rather suspect that their attitude to leads would change somewhat. They would quickly filter out the rubbish and 'dis-encourage' nightcrawlers from their beer-stained keyboards. Agents themselves might even start opening more than half of the enquiries that they are sent.
Not all leads are equal. I'd argue that most are an utter waste of oxygen because the portals have encouraged every bored cretin and their dog to randomly spam you with pointless 'enquiries'.
The property portal that removes the stinking veil of vanity metrics from their proposition and begins to think like an agent and act like an agent in creating actual business and including proper listing leads too?
Well, they're going to do crack it, aren't they? The question – is which one will it be. And when?