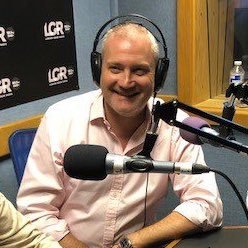 UK estate agency fees are amongst the lowest in the world. According to research from GetAgent we share the bottom of the league with Ireland, the Netherlands and South Korea – countries that are seemingly as disappointing in real estate revenue as they are for their national football teams (Note to critics: I know the Netherlands are known as a good team, but they could only draw against Scotland recently and Turkey have just beaten them, so there).
At the other end of the scale Australia heads the fee table in cash terms with an average commission of £10,866, a combination of high house prices and a typical percentage fee of 5.7%. Perhaps all those criminals that we deported a few years back are now flourishing by turning their illicit skills to extortion by fleecing home-sellers? The apple doesn't fall far from the tree and all that. Seriously, good luck to the Ozzies as they clearly understand how to justify a decent reward for a job well done.
But before we go any further I should address the elephant in the room just in case the comments section combusts in a fit of apoplexy even more so than usual. My time as the founder of a business that preached lower fees may seem somewhat responsible for the fact that domestic estate agency earnings per transaction are meagre in comparison to other countries. But I don't really think I can take the credit for any dilution in the percentage that you charge despite, of course, the Emoov PR machine being such a shining example of messaging cut-through.  It's not entirely my fault or that of my ambitious online peers – although you'd like to think it might be as that would 'explain' why it's not your fault. Although it is.
Your fault, that is. Let me explain.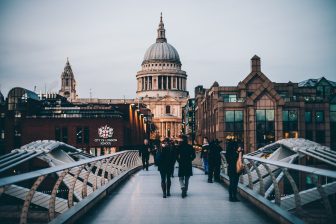 Outside of London selling fees are ridiculously low – sub 1% nowadays. I regularly hear stories of independent agencies racing their neighbouring independents to the bottom on listing after listing at c.0.5% and with fixed fees in the hundreds of pounds being quoted to 'win' an instruction. It's no-doubt true that despite house prices increasing by 53% in the past decade, your fees in real terms have stayed the same. That's hardly progress.
So why aren't you charging more? After all, many of you preached that online agency fees were too low and that traditional agents fees are worth the money because traditional agents are better, etc.
Why? Well, it's probably because you're not good enough to be able to.
Look, I'm not having a dig I'm simply contending that the standard of estate agency as a service to the public in the UK isn't good enough. There are always exceptions, but I reckon most agents resort to reducing fees because they simply don't have anything much else to offer.
Harsh? Maybe, but if it were not true and customers were given other reasons to instruct than just fee, then fees would be higher and so would standards be. I say that an ordinary level of performance and accessibility, as far as the public are concerned, warrants a fee that is, well, just ordinary.
Low fees – caused by poor service. Poor service because of low fees – it's a vicious spiral of apathy and the ordinary. Earning a grand per deal and having to cover staff, premises, portal and marketing expenses is not exactly a motivating dynamic and the result is demoralisation and a poor experience for your clients. Whereas exuberance born from big rewards inspires you and leads to over-reach in service terms. Higher fees – justified by great service. Great service because of higher fees. It's entirely reciprocal.
If your 'why we're better than the others' list were brimming with benefits that the consumer recognised as value added, they'd pay you more. Just like they do in the US, Canada, France, Japan, New Zealand and so on. In those countries, real estate agents are respected and admired rather than derided. They are known to do a good job and to be courteous, professional, reliable and affective.
Why not here where we rank with traffic wardens and politicians? Well, if you were to ditch inaccessibility, ignored messages and unfulfilled promises for the opposite approach, then why not indeed. And start demonstrate with data that the additional half a percent that you will charge is provably recouped from a higher sale price achieved compared to your competitors.
Being different. Being better. Thinking like a consumer, not an agent. What does the modern consumer actually want? Then, give it to them.
Despite my prior misguided efforts to see UK estate agency commoditised and fees slashed across the board, UK property owners today will pay a good fee if you take the time to build a relationship with them first and provide them that reason to pay you more. It's a question of value demonstration, not cost.
Incidentally, average estate agency fees in Croatia are as high as 3%…. obviously, a nation that negotiates commercial terms better than it plays football.
Russell Quirk is co-founder of PropergandaPR, the property focussed PR agency, and an estate agent for 25 years.