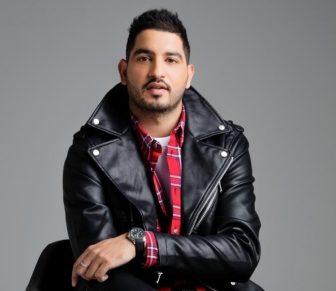 Property portals. In commercial terms they seem to have become the equivalent of lending your mate something and then having to pay to get it back – and with little thanks for your trouble in lending it in the first place.
I can't think of any other business sector that charges their customer to use the customer's own stuff to make money. Nice work if you can get it.
The pages of this fine publication and in particular its comment forum, are packed with grumbles from agents that portal costs increase. Not just that they increase but that they increase by a lot. Take Rightmove for example. Their subscription cost has been hiked by around 100% in the last ten years – an average of 10% per year whereas inflation has run at about 2.7% and therefore their cost to agents has outpaced inflation by 370%. Even Zimbabwe would be proud of that.
Of course, when a portal first launches they soft-soap their potential customers with deals and these deals usually resemble free subscriptions. I understand that Rightmove first hooked agents on this basis as did OnTheMarket and now Boomin. OnTheMarket still had thousands of agents paying nothing until recently but in the new CEO's enthusiasm to keep his big shareholders happy, he has cancelled these free deals at last. Boomin will soon come to the end of their 'trial-run' and attempt to extract your cash from you too. Apparently, drug dealers employ similar tactics with a 'free go' to get people hooked for the long term.
And ironically, the reason that estate agency businesses were persuaded to sign up to portals was because listings needed to be consolidated into one place so that potential house buyers could see market choice all in one place rather than across multiple agents' websites. Yet now there are numerous property aggregators like Rightmove all vying to charge you an increasing amount of money to be seen on their sites. The irony…
But the bigger irony of course is that the cost of subscribing to all of these portals is now astronomical. Gone are the days when your Zoopla rep could boast that their cost was a fraction of that which you'd previously spent on newspapers advertising because now, the £2500 to £3000 per branch per month that most agents pay to be on 'all the portals' is far higher than the good old days of print ads. Frankly, you're being taken for a ride and a costly one at that.
Rightmove, Zoopla, OnTheMarket and Boomin charge too much (or will do soon). And I say that property websites like these should all be free. Yes, free.
Because there is no justification in holding you to ransom via your own inventory and making you pay to see it advertised on websites that between them make hundreds of millions of pounds in profit each year at your expense – they literally have nothing to offer, except your very own listings. The 'big boys' have gotten away with it for two decades because the industry has allowed them to, not because their approach is warranted in any way.
A 'free launch' is nothing but a sucker punch. Free should be just that, free – and permanently. Not a means of hooking you on the sly.
A business that was truly on the agents' side would pledge not to charge them forever and to invest millions in technology and marketing to gain mass consumer traffic.
That's what MoveStreets is doing – it's our promise. Will any other portal player dare to compete with us on these terms?
Adam Kamani is CEO of MoveStreets.