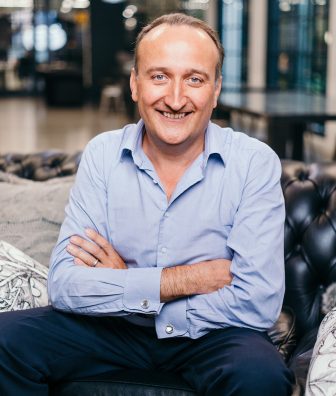 Every week seems to bring a forecast for how bad things will be for the sales market in 2023.
A slowdown was always going to emerge at some point after three very strong years that have pushed the value of estate agency 25% higher than it was pre-pandemic. This puts agents in a decent financial position to plan for 2023 where clear thinking on who needs to move and greater use of technology can support revenues and boost efficiency.
The impact of mortgage rates
The spike in mortgage rates has dented buyer demand and delivered a sizable hit to buying power. Mortgage rates are starting to fall and we expect them to be below 5% as we start 2023. They are not going to return to the lows of 1-2% so buyers and sellers need to accept 4-5% as the new likely new norm.
This sounds high but anyone taking a new mortgage in the last five years has had to prove to their bank they can afford a 7% mortgage rate even though they may be paying a lot less. This means the housing market has already been operating at higher rates to some degree.
Despite this, buyers will need to pay more in monthly mortgage costs which will hit those relying on big mortgages or buying in the most expensive housing markets. The impact on demand won't be equally spread. Half of buyers use cash or smaller sized mortgages. It is still cheaper to buy than rent across many regions in the midlands and north of England at 4% or 5% mortgage rates where house prices are lower.
The outlook for house prices is important to consumers weighing up their options for when and where they could move. What matters more to agents is turnover and how many people actually move next year. Agents need to focus on who can afford to move in their area and to offer more advice to those would-be sellers who might be looking to move.
Where are there opportunities for agents?
While I am not that optimistic about house price growth in the next few years, I can see more movement that will support turnover. This will be driven by a mix of factors. Ongoing pandemic impacts where expectations of more working mean people are 6x more likely to move. A spike in retirement which is a big trigger to move. Cost of living pressures and the running costs of homes which will create more impetus to downsize or relocate amongst older or single person households. We also expect continued strong rental growth in 2023 to keep the pressure on first time buyers to move in the face of higher costs.
Many of these motivations will see people looking further afield for value for money or relocation rather than the 'debt fuelled trade-up' across a town which is the type of move that will suffer next year.
Agents need to shift their mindset to focus on older homeowners and the drivers of movement. Three quarters of home owners are aged over 45 years, many have lived in their homes for many years and maybe put off by the thought of moving home. Marketing and messaging needs to be aligned to the motivations of 'why move' and offering more by way of guidance and advice to prospective sellers.
Don't underestimate the value of applicant leads
Reviewing recent lists of applicants should also not be underestimated. Most sellers are applicants before they become a vendor unless they are a first time buyer – and 'just curious' on valuation leads. Communicating with these households around market trends and how you can offer insight to inform that next move are ways to keep the flow of instructions in 2023.
This return to what veterans in the industry might describe as normal market conditions means more work is needed to do the same business. The expansion in technology and tools to support and automate some of this work can help lift the load on teams and help boost efficiency. Investing in technology and software is not high up on many to-do lists but with more plug and play solutions available – leveraging your own data and market presence is the first place to start to support your business plan for 2023.
Core value of sales commission and lettings and management income – ex mortgage broking, new homes, surveying and other add on services.
Richard Donnel is executive director of research at Zoopla.