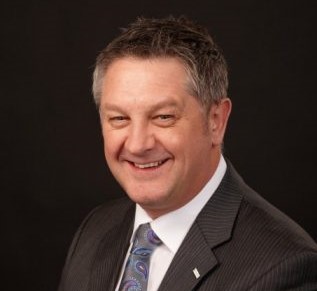 I've said before that I'm not sure how Leaders Romans keeps going, considering its massive debts.
The company, which is currently being sold to a new equity firm, lost £40.5m, following a loss of £43.8m the previous year, though turnover was up, aided by four acquisitions. Its debt mountain rose from £267m at the end of 2019 to £289m in 2020, although net debt is down as cash went up more than the debt. This cost the business £33m a year in interest.
Private equity-backed Willow Topco, which includes Stirling Ackroyd among others, made a £6.6m loss to December 2020, following an £8.0m loss the previous year. The company underwent a debt restructure during August 2021.
Yopa is still making significant losses – a further £5.8m in 2020 on the back of a £17.8m loss the previous year. The improvement was down to increased revenue and a reduction in overhead costs.
London-based Foxtons Group appears to have weathered the worst of the Coronavirus storm but had to raise £22m in share capital in April 2020 to see it through, a quarter of which was to be spent repaying a £5m revolving credit facility. In 2020 its losses reduced to £3.2m. Share prices are currently sitting at 40.9p, compared to a pre-outbreak peak of 95p.
Lomond Capital and Linley & Simpson, which merged earlier this year as the Lomond Group, will also be ones to watch. Linley & Simpson filed a £2.4m loss to December 2020, compared to a £2.7m loss the previous year, while Lomond Capital is due to file its accounts at the end of March.
Carter Jonas' accounting period is to April 2021 and has still to file, while Purplebricks has delayed filing its half year results (which were due in mid-December), pending a review into the way it communicated about tenants' deposits. Its shares have slumped to 20p as I write. It recently issued a profit warning, blaming a fall in new instructions, has multi-million pound liabilities linked to its lettings' issues and is facing a class action from its former Local Property Agents after deciding to bring staff in-house instead of being self-employed. We're starting to see some results now being posted for the year to December 2021 and it will be interesting to see how the industry has fared when all the results are in, particularly because of the Stamp Duty holiday and the ups and downs in instructions.
Right now, most companies will be mindful that the Coronavirus pandemic is not over yet and the new variants could pose a serious risk – not only to public health but also to our own businesses.
| | | | |
| --- | --- | --- | --- |
| The loss-makers | | | |
| Leaders Romans | (40.5) | (43.8) | 7 |
| Countrywide | (23.5) | (41.7) | 44 |
| Willow Topco (incl Stirling Ackroyd) | (6.6) | (8.0) | 19 |
| Yopa | (5.8) | (17.8) | 68 |
| Foxtons Group | (3.2) | (7.8) | 59 |
| Linley & Simpson | (2.4) | (2.7) | 11 |
This data supplied by Paul Smith, chief executive officer of Spicerhaart, comes from company accounts. 
OPINION: Many of the largest estate agents have seen profits increase