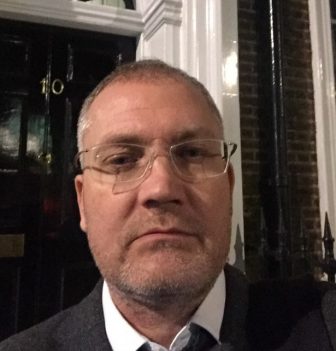 Why haven't the UK's multi-billion-pound property portal players ever sat in a room debating together and answering questions that are pertinent to their value, their proposition and their attitude toward their customers? Banks do. The retail industry does. The automotive sector does. Financial services. Health. Energy. Logistics. Electronics. Fashion…. they all do. Why not the property portals, especially the largest ones?
This is the question that I posed to Eddie Holmes of Unissu and Raj Nayyar of Fixflo over drinks a while back. We were three property types musing over our sector and concluding, rather quickly, that the portals should indeed face some scrutiny. After all, two of the top five are publicly listed companies and one other used to be and so you'd think they'd understand what 'public' means.
So therein lies the birth of this week's Property Portal Panel, organised and chaired by yours truly. 'Question Time' – an hour of probing and cajoling to get under the skin of a sub-sector that, after all, is there by the consent of the agents that it serves, don't you think?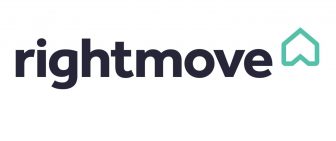 Messages were duly sent to senior individuals at Rightmove, Zoopla, On The Market, Boomin and One Dome many weeks ago and a press release distributed to the trades to set out the event, its date and its purpose and as a live streamed session also recorded for later digestion and reference.
The result of those initial messages and the various communications since is that two portals refused to play ball. Various excuses prevailed. Some weren't even remotely plausible and the excuses then altered as the weeks rolled on and as pressure mounted to say yes.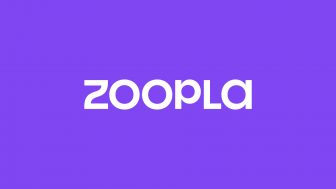 Boomin, One Dome and Zoopla did say yes and, in that order, although Zoopla later withdrew when it became apparent that Rightmove were washing their hair that day. This is perhaps testimony to Zoopla's position as perpetually subservient as the tail to Rightmove's dog. Nonetheless I thank them and in particular Michael Bruce and Babek Ismayil for agreeing to participate in a forum designed to test their attitudes, their vision and their relationship with their agent customers but which would also have benefited those participants that shone on the day. That, of course, would have been up to them to do.
Transparency. That is what the 'Question Time' session was conceived to provide to you, it's thousands of customers and against a backdrop whereby certainly Rightmove and On The Market and to a lesser extent Zoopla, have been lambasted by estate agents for their apathy, lack of empathy, their self-serving nature and blatant one-sided commercialism and not to mention their lack of innovation.
So the answer to the simple and reasonable question 'Are the portals scared of scrutiny?' has to be a big fat YES. Mostly at least (Boomin and One Dome excepted).
Are they worried that they may not know the right answer to "Why are agents so critical of you? They think that you are taking advantage of them, don't they?" And "What are you doing about that?".
When posed with "Name five innovations that agents have asked you for that you are now going to incorporate" can you set out what those things are and why they are important?
"Who actually 'owns' 'your' listings stock?"
"How do you balance pleasing shareholders and consistent revenue growth with ensuring that you provide genuine value to your agency customers at the same time?"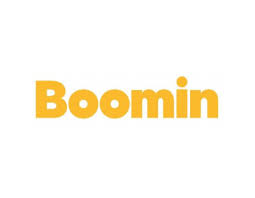 "Who do you actually view as your customer? The public or the agent?". (No, 'both' is not an acceptable answer because only one of them pays you).
And so on…
It seems odd to me that professional CEOs are unwilling or indeed unable to answer straightforward questions about their ethos, their strategy, their financials, their proposition and their future direction and likely innovation. Especially as you'd think they'd want to set the record straight against fierce criticism. And, no, flaky, set piece, one-sided events that are PR'd to within an inch of their lives are not a substitute – no matter how spun that message becomes to the contrary. For the record, listening is not the same as agreeing nor is it the same as doing.
True transparency is unadulterated and uncorrupted, not contrived.
Anyone would think that they had more to lose by abstaining than having the good grace to open up and participate? If that is indeed the case, then do something about it and be better. Or else this all feels a bit 'Prince Andrew' in its avoidance from further inspection.
The consequence of the 'big three' running scared is that the Property Portal Panel this week is now cancelled, a spectacle that hundreds had signed up to watch on the Unissu channel and would have been covered extensively by the trade media. Sadly, if there are not enough players willing to brave the spotlights on the pitch then the game can hardly go on. Of course, the portals know this and may even have conspired in abstaining? 'Weakness in number' indeed.
And so the show is postponed for now. However, these giants of our industry in a sector they control worth £9bn with thousands of customers (agents) and millions of consumer eyeballs, will eventually face scrutiny – I am determined to see that.
Meantime, it is you as their hard-trodden customers that will be disadvantaged by their glib refusal to be accountable to you.
Russell Quirk is co-founder of property PR specialist ProperPR and regular commentator on the industry and the housing market for broadcast media. The opinions expressed are his own.