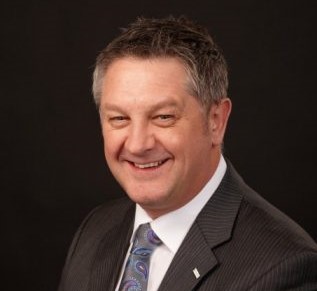 Yesterday I reflected on the state of some well-known online estate agencies, including Purplebricks, but what about some of the large high-street firms?
Here are more of my predictions for 2022.
Connells will struggle to integrate Countrywide
I predict that Connells Sequence will continue to suffer indigestion in trying to integrate Countrywide & 'Connellise' them. They will continue to see big name departures. Only time will tell if Countrywide will bring Connells down to their level or Connells can drag this tanker into their profit model. I believe they will embark on some massive cost cutting in line with a leaner business.
Is Leaders Romans' future in question?
Will Leaders Romans survive another year or be broken up and sold off in pieces? The company lost £40.5m last year, following a loss of £43.8m the previous year, with its debt mountain now standing at £289m, costing the business £33m a year in interest. That's a mighty mountain to climb. Its main profit is its lettings book so will they pull out of estate agency sales and focus on lettings? Or will they float? My prediction here is that this time next year, they won't look like they do today.
The Lomond Group
The Lomond Group, which brought together Lomond Capital and Linley & Simpson, seem to have plenty of money to throw at estate agency as they grow their portfolio, but I'm not sure if the industry has really taken on board their game plan. Equity backers are normally in it for short term gain before they want their money back. What does that look like in the market and will it mean consolidating branches to become more profitable? It was reported by Sky News that they're in the market to buy Chestertons, which was put on the market for £100m, thought I can't see it fetching that price. What other businesses are ripe for the picking? Arun Estates or Kinleigh Folkard and Hayward perhaps? They're clearly on a mission and are one to watch in the industry.
Cashing in on the good times
I've never known so many good independent estate agency businesses on the market as there are at the moment, with balance sheets buoyed by the government's financial support during the early days of the pandemic, alongside the Stamp Duty holiday profit bonanza. Many of those approaching us to buy their business are people who are choosing to retire and cash in while they can. However, many have an inflated sense of what their businesses are worth and I foresee those selling won't get anywhere near what they're looking for.
I always look back at my previous year's predictions to see what I got right or whether I was wide of the mark and I'm pleased to say I was pretty spot on last year except for unemployment rates. Thankfully, they're nowhere near as bad as had been predicted by economists. I wish you a happy and healthy 2022 and hope that your businesses continue to prosper in these uncertain times.
Paul Smith is chief executive officer of Spicerhaart. 
Property Industry Eye has offered Connells, Leaders Romans Group and The Lomond Group an opportunity to respond.
Chestertons, KFH and Arun Estates have also been invited to comment. 
OPINION: Could we be seeing the death knell of Purplebricks?