Clive Beattie has resigned as Chief Financial Officer of OnTheMarket to pursue "another opportunity".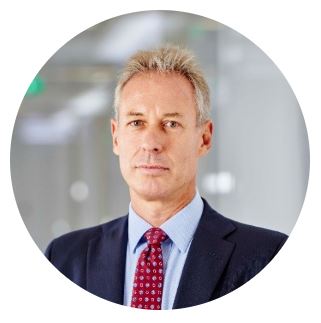 The Board has appointed Korn Ferry, an organisational consulting firm, to commence a formal recruitment process for a permanent replacement and to ensure an orderly handover.
Beattie will remain with OnTheMarket as Chief Financial Officer and a board director until Friday 27 January 2023.
Chris Bell, Chairman of OnTheMarket, commented:
"On behalf of the Board I would like to express our thanks to Clive for all that he has done for OnTheMarket, from supporting with our successful AIM listing in 2018, to becoming Acting CEO and ensuring OnTheMarket emerged from the Covid pandemic stronger, through to the launch of our new strategy."
Jason Tebb, Chief Executive Officer of OnTheMarket, commented:
"I would like to personally thank Clive for his support since I joined the business 18 months ago and for helping to execute our strategy of becoming a tech-enabled property business. I wish him well for his future endeavours."
Clive Beattie said:
"It has been a great pleasure working with the team at OnTheMarket and experiencing first-hand the evolution of the Group.
"I would like to wish Jason and the team all the very best for the future and look forward to watching their continued success."
Beattie stepped into the Acting CEO position at OnTheMarket following the dismissal of Ian Springett in 2020.
EYE NEWSFLASH: Ian Springett is given notice to quit immediately by OnTheMarket