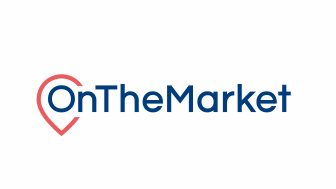 OnTheMarket (OTM) has rejected proposals put forward by a non-shareholder to revamp the business and let him join the senior management team.
Brett Stone, a partner at private investment partnership Edengen, issued an open letter to OTM shareholders this week suggesting that the portal's board was refusing to consider his suggestions to improve the product being offered.
The letter, which you can read by clicking the link below, suggested that OTM's board had not to sufficiently invested in the brand, failing to challenge the duopoly of Rightmove and Zoopla as a consequence.
His suggestions provoked plenty of debate on EYE yesterday, with several comments made about OTM and its performance so far.
Stone himself responded to some of the issues raised by EYE readers, insisting that his proposal was not a takeover, but rather a "capital and additional complimentary expertise to deliver what agents have told me they want faster and to more of them".
He made it clear that he supports Jason Tebb, OTM's CEO, and the job he is doing.
However, he added that he found it "strange" that the OTM board "would not even want to explore" his proposals that "could benefit OTM".
He insisted that despite his lack of estate agency experience, he is well positioned to help OTM, as a "classifieds, advertising, information and digital media company".
Stone added that, as stated in his letter, he would be willing to make a firm commitment to "cap fees in perpetuity".
He continued: "On majority ownership, agents would own the same number or more shares [45 million] under my proposal and collectively retain around 25-30% allowing them to prevent anyone taking OTM private.
"If agents start selling next month when their lock-ins expire, the collective agent shareholding will fall. Plus, the board issued options last year to Jason and others equivalent to 3.2% of the company.  Meaning in a couple of years, it is likely OTM will not be majority owned by agents anyway."
A spokesperson for OTM told EYE that the board was not interested in the proposals put forward by Stone.
The Spokesperson said: "The board of OnTheMarket received a letter from Brett Stone in late 2022 and after careful consideration, unanimously agreed his proposal was detrimental to stakeholders. Mr Stone is not a shareholder in OnTheMarket, did not provide any evidence of shareholder support for his proposal or any details of any available funding.
"The board consider that OnTheMarket has strong prospects as an independent business, as evidenced by our recent trading update which showed record revenues and profitability, alongside on-going strategic progress.
"The board also place great value on OnTheMarket's majority agent owned shareholder structure and believe that this continues to benefit all of the Company's stakeholders and the property market as a whole."
Potential investor pens open letter to OnTheMarket stakeholders proposing change