OnTheMarket plc (OTM) has announced the upcoming launch of three key pieces of new functionality, specifically designed at supporting interactions between agents and consumers.
The functionality, which is due to go live at the start of next month, has been developed in-house and will be the first indication of the evolution of the portal in line with the company's new strategy of enhancing agent engagement.
The new suite of functionality will incorporate the following:
Ask The Agent:  Enables buyers to register their interest against properties currently being valued by agents but which are not yet listed or advertised for sale. This aims to create a list of the most motivated buyers for properties that the agent may be in the process of valuing. This is a new lead type from OTM and is designed to help agents win more instructions and provides agents with another opportunity to generate more valuations by converting those buyers into sellers.
Reserve Buyers:  Enables highly motivated applicants to register their interest in under offer stock, so that agents can build a 'hot list' of reserve buyers in case the transaction falls through. Agents receive an email from the buyer registering their interest in the property, allowing the agent to contact them about progress of the sale as well as other properties they are currently valuing or marketing which may suit the buyer's needs, potentially generating more valuations.
Viewing Time Requests:  Provides serious buyers with the ability to request their preferred time and day for viewings, which are sent directly to the agent with their appointment request and contact details.  These enhanced leads highlight motivated movers and enables the agent to contact the applicant directly to confirm the viewing or reschedule if the vendor or agent is unable to accommodate the day and time requested. This means that the control around booking the viewing and registering the applicant is entirely in the agent's hands and supports conversations and engagement, rather than being a completely automated process.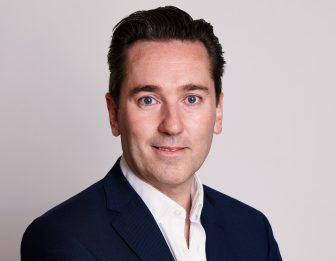 Jason Tebb, chief executive officer of OTM, commented: "We've designed this functionality to support agents in doing what they do best, which is engage in conversations with buyers, sellers, tenants and landlords.  For too long, property portals have acted as a barrier to these interactions, which once were commonplace on the high street and upon which many agents relied. I'm really excited to see these developments all go live, as this functionality is designed to put agents at the centre of the process to enable more conversations and to increase engagement."
He added: "These new tools support best-practice agency principles by solving 'real world problems' for our agent customers and provide functionality that I would have found valuable as an agent myself.  But it's not about my views; it's about listening to our agents and those who have engaged with me on our town hall 'listening tour' who have cited these types of interactions as most critical in building relationships with consumers and therefore enabling more conversations which, ultimately, lead to more instructions."
"During Beta-testing the feedback from the agents involved was overwhelmingly positive, so I can't wait for the rest of our agents to be able to benefit as well.  But this is just the start.  What's even more exciting is that this is just a taste of what's to come; our Development and UX teams are working flat-out on a site refresh which will incorporate even more new functionality together with an evolution of the brand.  We'll be sharing more details about the site relaunch, together with more exciting announcements, in the near future."