The government has rejected calls to introduce a permanent stamp duty holiday for property purchasers.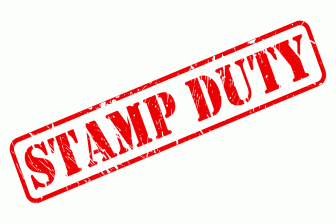 In a document published yesterday, it said that the tax, which raised £8.4bn for the public purse in 2019-20, was an important source of revenue at a time when it needed to replace funds spent during Covid.
Sarah Coles, personal finance analyst at Hargreaves Lansdown, told the press that this response from the government represented the door being 'firmly closed' on any changes to stamp duty.
MPs on the Treasury Committee had recommended that stamp duty be reformed after witnesses to its inquiry into tax after coronavirus described it as not being fit for purpose.
The government's response to its inquiry said: "[Stamp Duty Land Tax] is an important source of government revenue.
"It is simple to collect and administer, and helps pay for the essential services the government provides."
The Organisation for Economic Co-operation and Development (OECD) argues that stamp duty should be cut permanently as part of a radical post-Covid overhaul to boost investment.
The tax on property purchases of up to £500,000 has been suspended until June and will be tapered to the end of September, but making this permanent and instead reforming council tax to raise more funds would boost the economy, the club of rich nations recently said.
Britain has the highest property taxes in the developed world, raking in £91bn in the pre-pandemic year of 2019. It means 12% of UK government revenues come from hitting residential and business property owners, roughly twice the average of the OECD's 37 member countries.
The government response added: "At a time when the government needs to consider long-term fiscal sustainability, any permanent cut or removal of SDLT would be likely to have a significant cost to the Exchequer."