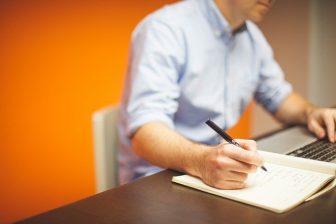 OnTheMarket Software has announced an integration with digital ID and source of funds provider, Thirdfort.
Anti Money Laundering (AML) is now one of the major compliance concerns for agents, but with the integration accesse from within the TecCRM platform, the results of checks are automatically returned into TecCRM with documents held within the document centre.
Using NFC technology, the app reads and verifies digital signatures and signing keys used in e-passports and thousands of identity documents can be verified from issuing government bodies around the world.
Importantly, OTM and Thirdfort insist that verification is fully compliant with HM Land Registry's Digital ID Standard. International addresses can be verified via two high quality address matches using Experian data with 23 jurisdictions covered globally.
PEPs and sanctions screening is included with data sources that are updated in real-time to keep on top of ever-changing sanctions lists. Ongoing 12-month monitoring is also available. Both positive and negative data sources are used for comprehensive screening and thousands of lists can be checked at once.
Simple and secure Source of Funds checking is undertaken using government-backed Open Banking, with instant and secure access to bank statements helping to qualify buyers, together with a Source of Funds questionnaire that provides extra context.
The Thirdfort integration also provides the ability to handle Right to Rent checks through the TecLet platform.
Alan Blockley of OnTheMarket Software said: "The integration of AML solution Thirdfort within the TecCRM platform builds on our commitment to providing our users with access to best in class, compliant solutions across our suite of products."
Patrick Brierley, partnerships manager at Thirdfort added: "We are delighted to integrate our compliance products with OnTheMarket Software and to be able to provide our mutual clients with, what we believe to be, the leading digital ID and source of funds service available in the market today."