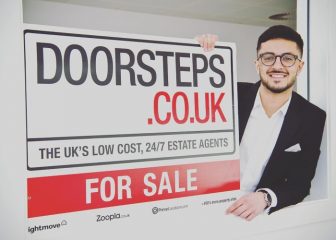 There is growing speculation that an online company, which previously claimed that high street estate agency is 'dying', has ceased trading.
Online estate agency Doorsteps, founded in 2016 by Akshay Ruparelia, when he was just 17, has been taken offline.
Users attempting to search www.doorsteps.co.uk will find that the website cannot be reached.
According to Companies House, the online estate agency is owned by Upside Capital Ltd (https://find-and-update.company-information.service.gov.uk/company/10543118), but the firm's founder, Ruparelia, is no longer involved with the company.
EYE reported last year that Ruperalia had resigned as a director, before registering a new company called AKR Real Estate Ltd.
The online agent, which raised more than £1m through crowdfunding, appears to have been solvent when its last accounts were published for the year to December 2020 but it is not clear what the firm's existing financial position looks like.
Has Doorstseps.co.uk ceased operating? Hopefully the firm's owners can shed some light on the situation.
Doorsteps founder wastes little time registering a new company