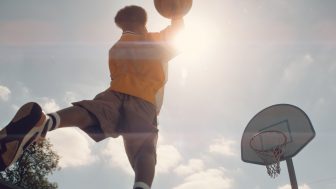 Rightmove is launching a new advert today that it estimates will reach more than 50 million people over the next few weeks.
The integrated creative campaign kicks off its new brand communications designed to capture the attention of would-be movers as we head into the Autumn home-moving season.
The evolution of its brand communications aims to help agents by highlighting to people that by using Rightmove's tools and services, and by turning to agents for expertise throughout their home-moving journey, they can believe that they can make their move happen.
Kicking it off is an integrated campaign, including a brand-new TV ad that will air across high reach, prime-time TV spots. It will premiere tonight on Channel 4's Gogglebox.
The ad will appear during other key TV programmes throughout September and October across Channel 4, Sky and ITV, designed to reach a large and varied potential home-moving audience. This will include The Great British Bake Off and Rugby World Cup games.
The campaign will also feature outdoor media, alongside video-on-demand and social media activity, directing audiences across all platforms to explore agents' listings on Rightmove.
Matt Bushby, chief marketing officer at Rightmove, commented: "Our vision is to give everyone the belief that they can make their move. This new direction comes from insight that not all moves are linear, something that agents will be very familiar with.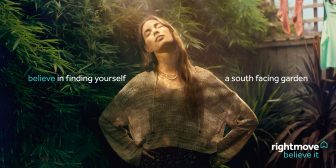 "Many people have different challenges to overcome in their search for a home, and we want more people to know that with the help of agents and Rightmove they can maintain the belief that their move can happen. We also want to help prompt more people to take those first steps towards making it a reality.
"Our new creative campaign comes at a key time for agents after the summer holidays and before Christmas, and we aim to help by directing more people to their properties on Rightmove."