Review website allAgents has announced that Homes Under the Hammer's Martin Roberts will host the allAgents Customer Experience Awards for the second consecutive year.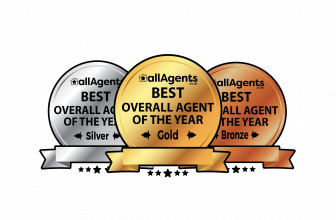 This year's event, which will be held at the Crowne Plaza in Glasgow on Friday 1 December, will feature a range of awards for industry suppliers. 
Roberts commented: "Throughout my years in the industry, I've had the privilege of collaborating with numerous property experts. So after a hugely enjoyable time last year in London with the allAgents awards, it
brings me immense joy to be coming to Glasgow and participating in recognising outstanding achievements in customer service within the UK's estate and lettings sector.
"The upcoming event promises to be a truly splendid occasion and entertainment for all those in attendance. I am even threatening to break out my own dancing shoes."
The announcement that Roberts will be presenting the allAgents Customer Experience Awards again comes just over a year after the Homes Under the Hammer TV presenter was rushed to hospital due to a "serious" heart condition.
The former 'I'm A Celebrity… Get Me Out Of Here!' contestant underwent emergency surgery in April last year when fluid was discovered round his heart.
Roberts said at the time that his health issue could have left him with "hours to live", as he detailed how fluid around his heart was stopping it from working.
The 59-year old TV presenter was back in the news earlier this year when Asset Academy, a company he was involvement with as a brand ambassador, auction trainer and a minority shareholder, went into administration.
Homes Under the Hammer's Martin Roberts' firm goes into administration