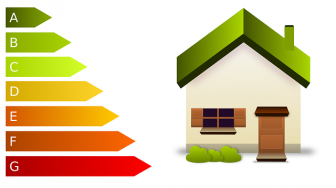 A new Sustainable Agents scheme is being launched by the founders of allAgents.
The new carbon footprint calculator, developed to allow prospective members the opportunity of finding out what their carbon emissions are before joining the initiative, is designed to help industry professionals lower their CO2 use.
It is estimated that around a fifth of all CO2 emissions in the UK are emitted by residential homes, and Sustainable Agents aims to get the industry to take more responsibility and together drive down the UK's carbon footprint.
A members-owned organisation, the Sustainable Agents scheme has been created with CO2emissions in mind, encouraging estate agents, letting agents, and property management companies to voluntarily pledge to become a zero-carbon industry.
Since its announcement, the scheme has received a large volume of enquiries from estate agents and letting agents eager to join the organisation prior to its launch, according to Vincent Friel co-founder of the Sustainable Agents scheme and Director of allAgents said
"Whilst not officially launched yet, we are impressed by the volume of enquiries from estate and letting agents keen to join the initiative," he said.
As part of the initiative, Sustainable Agents will utilize the largely untapped economic opportunity of recycling, green earth, wind power, and solar power. They're also developing progressive sustainable streams of income for the property industry.
Friel continued: "We have also been working hard in the background with new income streams for member agents and will be releasing more exciting details about these shortly."
Anyone wishing to use our carbon footprint calculator or who is interested in joining the scheme can visit SustainableAgents.co.uk.