Strutt & Parker, part of the BNP Paribas Group, has launched the latest addition of its annual Housing Futures report, which looks at what consumers really want from their next home and how they want to live in light of the events of 2020.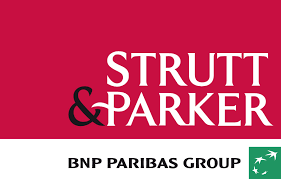 By surveying 2,000 people across the UK, along with utilising data from Next X (BNP Paribas Real Estate's location analysis tool), the research shows how people want to live by looking at a variety of motivations and influences. These include what home features are the most important now, where people want to live, how they want to commute and how environmentally friendly or sustainable they want to be.
Vanessa Hale, head of Insights & residential research at Strutt & Parker commented: "Back in 2014, in our first report we identified four unique cornerstones that influence the UK housing market: demographics, finance, lifestyle and location. What we realise today is that these four cornerstones whilst vitally important have been joined by four new major influences: technology, community, environment, and mobility."
For the majority, the pandemic seems to have reinforced the desire to be in amenity-rich locations where they can walk to the shops, be part of a community and within easy reach of friends and family.
While almost half the people questioned in the survey – 45% – said they would move closer to nature to benefit their mental health, it is urban living that holds the greatest appeal.
Almost a third of respondents – 29% – said they wanted to live in a big city, up from 12% in 2016. A town was the choice of 17%, and 12% said they would prefer a small city.
Villages are favoured by just 10%, down from 21% of respondents in 2016, while 76% of respondents said access to shops and amenities was an important motivation for moving home, citing grocery stores and local shops as the most important amenities to have within walking distance, ahead of schools, restaurants, GPs and pharmacies.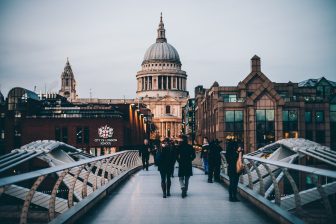 Geographically, London was the most popular region for a primary home location (20%), followed by the South East (11%) and in joint third (9%) was the South West, Yorkshire and Humber and the North West.
Hale added: "Over the course of 2020 we had time to reflect upon our homes, how we live and our motivations. While there has been increased demand for family homes with large gardens and enough space to support new household activities, our report reveals there is still an urban appeal for a great deal of people. This is due to a variety of reasons, not just for access to jobs but for convenience, entertainment and community.
"And while there has been an increase in people working from home, our research suggests that living close to both work and transport remains a key priority for a majority of home-movers. The research also identifies a growing trend of those who want to make health and wellbeing a priority and want their home to reflect that; whether by architecture, design or technology."
A home close to both work and transport remains a key priority for a majority of the home-movers surveyed.
Almost two-thirds – 64% – said that access to public transport was important, 55% wanted to live close to work, while 49% said they want to live within 10 miles of work.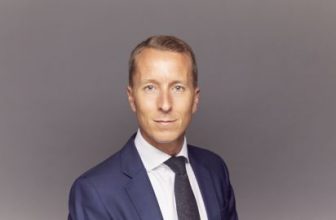 Some 26% said they wanted to be no more than two miles from the nearest transport hub, although car is the preferred primary mode of travel for 57% of respondents. Just 16% cited walking/running, 11% public transport and 5% cycling.
Louis Harding, head of London residential for Strutt & Parker, said: "The experience of the last year may have sped up some decision making. People who would have been moving out of a big urban area in three or four years may have decided just to get on with it, but there's no sign that it has changed people's attitudes completely. If someone wanted to live in the city before, they're still going to want to live there now. The culture, fashion and nightlife that make London, for example, a great city aren't just going to disappear.
"And for those who wanted to maintain access to a buzzing city centre, but required more space, we have seen surrounding suburbs and urban villages increase in appeal, which is backed up by the increase in footfall on local high streets during the pandemic."
The research also looked at what types of homes people want, along with what features are the most desirable.
It found that a detached property was deemed the most popular from the research (41%), followed by a semi-detached house (21%), apartment (19%) and a terraced home (8%).
When it comes to the number of bedrooms people wanted, 34% wanted three followed by 28% for two bedrooms, 22% for four and 7% required just one.
Having a guest bedroom or a utility room were jointly named the most desirable extra rooms by 34% of respondents. This was followed by having a downstairs toilet/cloakroom or an en-suite (33%), a dedicated home-working space (28%) and a walk-in wardrobe (19%).
The research also asked what were the most desirable sustainable features people wanted in their new home, and which technology they either had, or wanted:
Which of the following sustainable features will you seek in your new home?
Double-glazed windows
57%
High levels of insulation
47%
Smart thermostat
39%
Solar energy
38%
Energy efficient heating materials
34%
Rainwater barrels
33%
Eco-friendly building materials
25%
Electric car charging points
22%
Wind energy
17%
Heat pumps (i.e. air, ground-source)
16%
Natural antimicrobial materials
15%
Low-VOC painted rooms
13%
Geothermal energy
12%
None of these
6%
Of the following pieces of smart technology available in homes, which of the following do you either own, don't own but are interested, don't own and are not interested, or are not aware of?
I have this
I don't have this but am interested
Smart speakers / home devices (Amazon Echo, Alexa etc)
51%
Smart leak detector
46%
Home security / monitoring
34%
Smart thermostats
45%
Smart smoke / monitoring detectors
33%
Smart Lighting
43%
Energy monitor
32%
Smart door locks
43%
Smart thermostats
29%
Smart smoke / monitoring detectors
43%
Smart Lighting
29%
Energy monitor
43%
Smart washing machine
21%
Home security / monitoring
42%
Smart door locks
19%
Smart fridges
40%
Smart fridges
18%
Smart washing machine
36%
Smart wardrobes
15%
Robots e.g. Roombas
35%
Robots e.g. Roombas
13%
Smart wardrobes
30%
Smart leak detector
12%
Smart speakers / home devices (Amazon Echo, Alexa etc)
22%
By far the fastest-growing of the property tribes identified in 2015 is the "Mecos". These are people who make health and wellbeing a priority, and want their home to reflect that, whether by architecture, design or technology.
In 2015, 20% of respondents to the survey identified as Mecos. By 2020, that figure had almost doubled to 39%. But a desire for environmentally friendly living is common throughout the UK.
Overall, many cited a desire for home improvements such as double-glazing (57%), high levels of insulation (47%) or solar panels or solar energy (38%) as ways to live a greener life.
Others said they wanted to buy direct from farmers (48%), grow vegetables (44%) or get milk delivered in reusable glass bottles to reduce single-use plastic (42%).
However, the top two things respondents said they actually do is use a green energy provider such as Octopus or Bulb (44%) and recycled over and above local collections (54%).
Almost half the respondents (46%) said they would like to drive an electric car.
One of the most striking results of this year's survey was the clear demand for new build homes, which seems to be driven in part by younger, metropolitan movers.
Some 72% of 30-34-year-olds said they wanted to live in a new build, compared with just 19% of those aged over 66.
Meanwhile, 69% of Londoners of all ages expressed a preference for a new home, much higher than the national average of 48%.