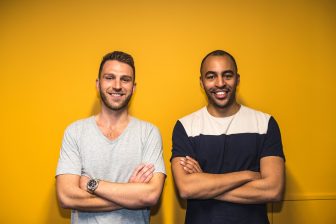 A new property portal dedicated to helping renters find the best premium properties built for them in their area, and helping Build to Rent (BTR) developers fill their units faster has been launched.
Your Place has been launched by the founders of ideal flatmate, with a view to tapping in to the fast-growing build-to-rent (BTL) sector.
All properties listed will be pre-approved by the in-house team which claims that they will have 'a range of additional amenities designed to improve the rental experience for residents', including professional management services, concierge facilities, free Wi-Fi, on-site co-working areas and newly-equipped gyms.
The users of Your Place will predominantly be young professionals between the ages of 25 and 35, working in urban locations. They be able to use the platform and use ideal flatmate's matchmaking ability via a plug in.
Your Place has a dedicated enquiry management team who vet all applicants before passing them over to the in-house team of the operators.
Your Place launches with a number of high-profile property developers already onboard, including Grainger, Get Living, Dandara and Vertus.
Co-Founder of Your Place, Tom Gatzen, commented: "We are excited about this new chapter in the business and the opportunity to become the go to place for renters seeking accommodation in the growing number of BTR homes in the UK.
"The sector is currently small in comparison to the US and rest of Europe, but this is fast changing as the housing market continues to shift towards people renting well into their 30s.
"Our goal is to help as many young professionals move into this new brand of rental properties with their extra amenities and benefits for the modern renter.'
Rob Imonikhe, co-founder and tech lead, added: "The new portal has a number of features that will increase the speed and relevance of tenant applications for BTR developers and will allow tenants to quickly identify the most suitable rental accommodation they can find."