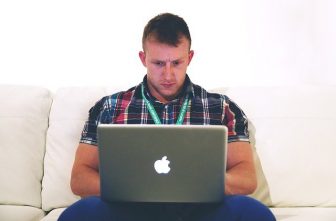 Outdated websites will cost agents crucial leads as sellers demand high-quality sites and imagery, claims Homeflow.
A new study carried out by market research company Opinium, on behalf of the PropTech lead generation company, has revealed that four in five – 81% – vendors would not contact an estate agent if their website looked dated, and did not include high-quality imagery.
The survey results, based on 2,000 home sellers in the UK, across all locations, ages and gender, confirms what many of us already know – first impressions count.
Additionally, the Homeflow commissioned survey found a number of insights into consumer demands on a website, with almost nine out of ten sellers – 88% – wanting to see properties they have recently sold in their area.
Meanwhile, 86% want to see recent seller reviews of the agent, and 89% would like the option to receive an instant estimated valuation for their property.
A live chat option on a website was also popular, with 59% of sellers keen on the option to quickly ask questions.
Some 62% would like to view video content of the agency, with 70% keen on a 'Meet the Team' page to see local selling experience and team size.
Nik Chotai, managing director of Homeflow, commented: "Our research highlights the importance of giving your potential customers a superb, polished web experience.
"Consumers are highly demanding these days and you have literally seconds to keep them engaged with your websites.
"The Homeflow team has worked hard to build products to help agents convert leads via their website and win more local instructions.
"From the research, you can see why having a great looking website, property search pages, instant valuations and live chat options are key to winning listings."