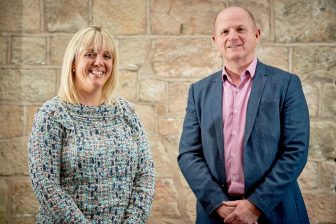 The recently formed Lomond Group is eyeing further growth and making more acquisitions after buying 10 businesses in the first quarter of this year.
The national group, which formed at the end of last year, following the £100m merger of Lomond Capital and Linley & Simpson, is targeting rapid growth over the next couple of years.
The new property group, backed by private equity firm LDC, has already announced 10 acquisition spread across all regions, including Aberdeen, Edinburgh, Manchester, Birmingham, Brighton and Yorkshire.
The group, which includes well-established brands such as Linley & Simpson, Thornley Groves, Brand Vaughan, John Shepherd, Stonehouse and Braemore, has shared an upbeat report of its first quarter's trading, noting that acquisitions in the first quarter and the pipeline for the balance of the year has significantly exceeded expectations.
Will Linley, the former CEO of Yorkshire-based Linley & Simpson and now group managing director of the Lomond Group, said "We are delighted with progress on acquisitions during the first quarter and envisage this level of activity being at least maintained if not exceeded over the balance of the year.
"We have seen significant interest from agents keen to join our rapidly increasing network of good quality regional agencies."
The group, which has a combined portfolio of properties under management of over 23,000, has major hubs across key rental hot spots across England and Scotland, including Aberdeen, Birmingham, Brighton, Edinburgh, Hull, Leeds, Manchester, Sheffield and York and is looking to continue to grow in existing regions whilst looking to expand into new regions.
Linley added: "Each of our quarter one acquisitions has been both a strategic and geographical fit for our existing footprint. They have been completed across all our key heartlands – from Aberdeen to Brighton, and many other towns and cities in-between.
"We are actively pursuing a number of other acquisitions and are always keen to hear from other letting agents who may be considering selling both in these existing regions and in new regions."
Lomond also announced the expansion of the acquisitions team with the recent appointment of Lucy Noonan as acquisitions manager.
Noonan was recruited from LSL Property Services where she was acquisition and integration project manager. She was formerly operations director at Belvoir PLC.
Linley commented: "We are thrilled to attract someone of Lucy's calibre, and proven track record in acquisitions, to the heart of our central leadership team.
"She is the first of a number of appointments that will be joining us over the next two months, as we build the team to support our growing network of quality regional lettings and estate agencies."