The Association of Residential Managing Agents (ARMA) and the Institute of Residential Property Management (IRPM) recently launched a wellbeing and resilience survey, aimed at those working within the residential property management sector.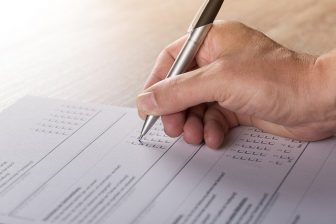 The results will provide a mental 'health check' for the industry and ultimately help towards shaping future mental health and wellbeing support for property management professionals.
Aimed at property managers as well as onsite and back-office support staff, the survey will close on Monday 1st March, with the results set to be published in late March.
The survey asks recipients to share their current life pressures, their experiences of aggressive behaviour and the implications of coronavirus.
The survey will also highlight the numbers dealing with cladding and external wall systems issues, which are proving to be a regular source of pressure for property management staff.
The survey also seeks to measure current levels of job satisfaction by establishing whether existing employer support is adequate and gauging what proportion of the workforce is likely to seek employment in a different sector in the near future.
ARMA and IRPM state the survey's results can help the sector develop initiatives which can support the mental health and continued performance of property management professionals.
Nigel Glen, CEO of ARMA, said: "These are tough times for everyone, particularly leaseholders living in flats with unsafe cladding.
"Our survey seeks to shine a light on the other side of the coin – the property management professionals who often bear the brunt of leaseholder frustrations, despite not being at fault for building defects.
"Add to this the complications a pandemic brings, and we are almost certainly looking at a workforce that is facing uncapped levels of pressure and stress. We want this survey to flag areas of concern so we can come up with strategies that will ensure our sector's professionals can remain efficient and appropriately supported."
Andrew Bulmer, CEO of IRPM, added: "Property management has never been an easy profession, but at the moment it's surely tougher than ever. The cladding crisis and leasehold reform, each on their own, would be huge challenges. That they have landed during a global pandemic is outrageous bad fortune and just keeping up with the changes is exhausting.
"A well-trained and highly competent workforce is essential, but today's employers understand their greatest asset is their people. Supporting your team as they face their daily challenges creates a positive workplace culture, a stable and successful business and better outcomes for our customers. But what is the right kind of support, and for whom? What practical things can employers and individual professionals do to improve our wellbeing and the wellbeing of those we serve?
"To answer those questions, we need to analyse the evidence and that is why it is so important that every property professional takes part in this survey."