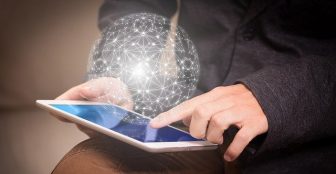 Lettings platform Goodlord and broadband provider Cuckoo have teamed up to offer tenants easy broadband set-up, as well as new revenue opportunities for agents.
Tenants can now arrange their broadcast through the Goodlord platform, with agents earning revenue for each sign-up.
The integration aims to make moving home as smooth as possible for tenants, ensuring they have broadband set up from day one. Tenants can also set up other key utilities at the same time through the Goodlord platform, including gas, electricity and water, as well as registering with their new council.
It will also boost revenue opportunities for Goodlord's letting agent customers, who will earn commission on every tenancy that chooses to register with Cuckoo.
Rik Smith, director of tenancy services at Goodlord, said: "We're constantly looking for new providers and integrations that will improve the lettings process for both agents and tenants. Cuckoo's technology means we can do both. The easier that we make it for tenants to opt-in to services like Cuckoo's broadband, the easier we make it for agents to boost their revenue. It's a win-win solution for everyone involved."
Alex Fitzgerald, CEO of Cuckoo, added: "Partnering with an industry-leading platform such as Goodlord is super exciting and something we've been working towards for a number of months. It was clear very early on that both Cuckoo and Goodlord are aligned on customer-centric values as well as our ambitions for a seamless user experience enabling the customer to be in full control."