FocalAgent has signed a new deal with Matterport to bring what it describes as 'best-in-class 360° virtual tours' to its partner agents.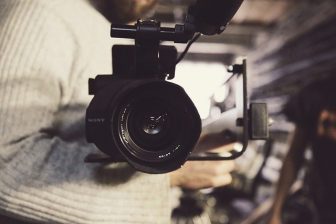 Key features of the new product include professional photography and enhancements, video trailers, floorplans and guided virtual viewing platform FocalViewing.
Matterport 360° tours are designed to allow potential buyers to explore listings as if they were walking through each room in a completely immersive experience.
Research from Matterport shows that 74% of agents using the 360° tour tool report it helped them grow market share by winning more listings, as well as providing customers with a superior online viewing experience with the ability to view the property from multiple angles.
It is claimed that homebuyers are shown to be 300% more engaged with a Matterport 360 tour than they are with 2D imagery, with 95% of people stating they would be more likely to call about a property that they can tour online.
FocalAgent recently invested in 350 Pro2 3D cameras for use by its nationwide network of over 1,000 professional photographers and is offering an introductory rate to sales and lettings agents of £49.99.
Lee Wainwright, CEO of FocalAgent, said: "Customer behaviour has changed, I believe for good, and ambitious agents are recognising the opportunity to steal a march on their competitors by permanently adopting a virtual first approach.
"Using 360° tours to make a property stand out online and as a qualifying tool to engage with only the most serious buyers, is a win-win for agents, particularly in today's fierce seller's market. We're excited to add Matterport to our product suite, ensuring we offer the highest quality digital marketing services to our partner agents."