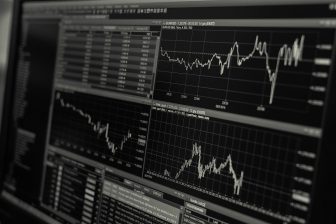 Shares in most property industry companies fell yesterday as stock markets continued to tumble, amid growing investor concern about the the ongoing crisis in Ukraine.
Shares in LSL, The Property Franchise Group, and Belvoir dropped by more than 6% yesterday, while Purplebricks and Savills were also among a number of property firms to see notable declines on Monday.
Purplebricks, in particular, is enduring a torrid time, with its share price hitting its lowest-ever level of just 14p yesterday, before recovering slightly to end the day down 4.5% at 14.14p.
Shares in the online estate agent have plummeted since its all-time high in 2017 of 525p, with recent regulatory failings, contributing to that decline.
Purplebricks, who are currently facing a class action lawsuit from over 100 former agents who believe they were entitled to the benefits given to permanent employees, despite being classed as self-employed, was recently forced to delay the publication of its first half results to provide for any potential future claims which could arise under the Housing Act in relation to this regulatory process issue.
The move followed speculation that the online estate agency could potentially face a bill of up to £30m after it allegedly put thousands of landlords at risk of being because it failed to follow basic tenancy law.
EYE revealed in November that Purplebricks had failed to properly serve legally required documents to tenants explaining their deposits have been put into a national protection scheme.
Purplebricks, which recently said the six-month period to October 31 had been "challenging", is currently being investigated by Propertymark for potential tenancy law breaches.
"As a representative body we take any allegations against our members incredibly seriously and we will be investigating the claims of failure to properly register tenancy deposits by Purplebricks," David Oliver, head of Propertymark Compliance, said.