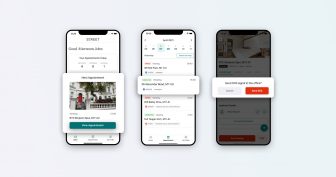 A new CRM, Street.co.uk, claims to have taken agent safety 'a step further' by launching a new version of its app.
The latest version of the Street.co.uk app includes improved safety features that address particular issues around agent vulnerability when conducting viewings. One such feature is Street's SOS button.
Heather Staff, co-founder of Street, explained: "If at any point, an agent feels uncomfortable during a viewing, they are able to discreetly tap this SOS button and send an instant notification, slack and email to all members of their branch with their location details."
A further development includes how agents access door and alarm codes, which are safely secured behind Face ID, fingerprint recognition or passcode. With the Street app, agents and their teams are no longer having to carry sheets of paper with key numbers and alarm codes for properties.
The app is freely available to download on both Apple and Android to all Street users.