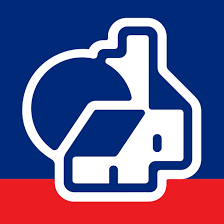 Nationwide is urging for increased government support for first-time buyers in the upcoming autumn statement this Wednesday.
The building society insists that chancellor Jeremy Hunt must implement changes in light of escalating costs hindering prospective homeowners.
Nationwide is calling on the chancellor to initiate an independent review of the first-time buyer market, emphasising that the primary obstacle to homeownership is the challenge of raising a deposit, alongside overall affordability.
To address the problem, Nationwide has suggested reintroducing the Help to Buy ISA.
Help to Buy ISAs, no longer open to new applicants, allow account holders to save up to £200 a month towards their first home, with the state adding a 25% bonus (up to a maximum of £3,000) on top of what they save. Holders also earn tax-free interest on their savings. The bonus becomes available when the Help to Buy ISA is used as a deposit for a first home. 
Nationwide wants to see the scheme reintroduced and the monthly savings limit increased from £200 to £500. Additionally, the building society has proposed a proportional increase in the redeemable bonus in alignment with the rise in house prices since the scheme was introduced in 2015.
Rachael Sinclair, director of mortgages and financial wellbeing for Nationwide, said: "Home ownership for many first-time buyers is a huge challenge.
"Reintroducing the Help to Buy ISA would make a big difference to building a deposit, while a review of the first-time buyer market would help determine the right solutions for helping people get a home of their own."