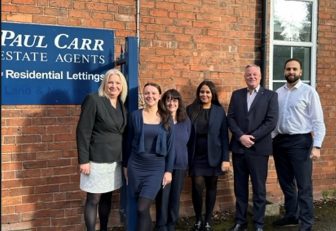 Lomond has increased its foothold in the Midlands after sealing the acquisition of the entire Paul Carr rental portfolio for its John Shepherd brand.
The deal will see around 1,000 properties spanning North Birmingham and South Staffordshire transferring to John Shepherd, boosting the total number of homes under its management to 5,500.
The agency will retain Paul Carr's letting office headquarters in Four Oaks, Sutton Coldfield, increasing its Midland branch network to seven. It will also employ Paul Carr's centralised lettings team of 20.
The deal comes a fortnight after John Shepherd launched a dedicated office in Nottingham after Lomond acquired the 600-strong lettings portfolio of Royston & Lund, extending its reach across the East Midlands counties of Nottinghamshire, Derbyshire and Leicestershire.
Ed Phillips, Lomond CEO, said: "We are thrilled to have struck this transformational deal – our biggest in the Midlands.
"This strategic deal is another clear signal of our ambitions to expand further at pace and scale across the UK. Our acquisitions pipeline will continue to see Lomond launching in new target areas as well as strengthening our presence in existing prime locations."
Richard Crathorne, John Shepherd's CEO, said: "To acquire a portfolio and team of people of this calibre is a major leap forward for John Shepherd, growing our number of clients and properties under management."