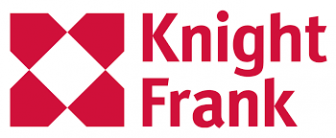 Investment in the residential property market is expected hit a record £16.5bn in 2022, a sharp side rise on the £10.2bn invested into the asset class last year, according to Knight Frank.
If accurate, institutional investment into residential assets will have increased by 65% this year compared to 2021, based on data supplied by the estate agents.
Knight Frank, in its Residential Investment Report 2022, says its survey of 54 institutional investors suggested a significant increase in investment into residential property was likely this year.
The 54 investors said they plan to invest £16.5bn in residential in 2022, up 65%  on the £10.2bn spent in 2021. Knight Frank estimates its survey covers 60% of the investment market, meaning the total spent this year could be more than £23bn.
The survey respondents plan to invest £75bn in the sector over the next five years, which rises to more than £100bn when taking into account the whole market, Knight Frank said.
The company said: "Demand is driven by a combination of strong structurally supportive market dynamics, an evolving service-focused product, as well as an expanding and more discerning occupier base."
"There is little doubt Covid-19 has changed the way global institutional investors look at real estate," the report added. "The residential investment sector has proven resilient by delivering secure income in uncertain economic conditions."