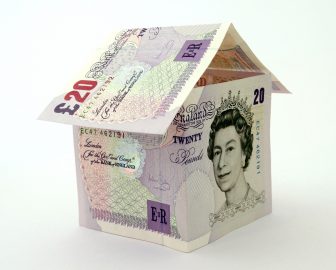 The most expensive home sold in England and Wales so far this year is a London flat that cost almost £40m, according to research by GetAgent.co.uk. 
The comparison site combed through government price paid data to identify the most expensive homes sold in each region so far in 2023 (January to August 2023 – latest available) and found that an apartment in Ashburton Place in the W1J postcode area of Westminster sold for a staggering £38.6m in June. 
Outside of London, the South East's most expensive transaction of the year so far is a £20.8m purchase in the Runnymede district of Surrey, which completed at the start of the year. 
In the South West, a buyer shelled out £13.5m for a property on Panorama Road in the sought-after coastal town of Poole in Dorset. The most expensive transaction in the North West, meanwhile, is a £7m purchase on Heybridge Lane in Macclesfield, Cheshire. 
The priciest purchase in the East of England is a £6.9m home in Brentwood, Essex, while in the West Midlands, a buyer paid £6.2m for Sherbourne Manor in Warwick.
The most expensive home sold in Yorkshire & Humber is Linton Spring House in Wetherby, Leeds, at £5.3m. In Wales, the £3m purchase of 11 Marine Parade in Penarth is the region's priciest transaction of the year.
The North East's most expensive purchase of 2023, meanwhile, is a £2.7m home in Newcastle-upon-Tyne, while in the East Midlands, £2.5m was spent on Charwelton Hall in West Northamptonshire. 
This means that the difference between the most expensive purchase in England's priciest region (London) and the most expensive purchase in England's most affordable region (East Midlands) is roughly £36.1m.
Colby Short, co-founder and CEO of GetAgent.co.uk, commented: "Examining the most expensive home sales in each region of England and Wales really highlights the disparity in house prices between one region and another, even at the very top end of the market. 
"London predictably sits top in this respect and it's unlikely that we'll ever see the capital toppled when it comes to the sheer value that bricks and mortar changes hands for on a yearly basis."