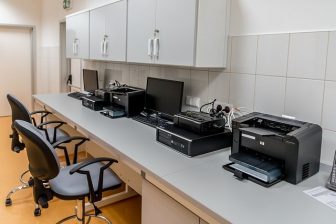 Only a third (34%) of businesses plan to retain their office 'as is' when the lease ends, research by Orega has revealed.
The flex space operator's survey of 500 business leaders and 2,000 UK office workers found that in London, the figure dropped to 22%, while 24% of firms in the capital said they would keep their office space and allow employees to also work in flexible workplaces near home.
Revealing how new working habits since the pandemic have changed business property requirements, over a third (37%) of firms (and 42% of businesses in London) told the survey they planned to reduce their space requirements. The trend was particularly high for firms in banking, finance and insurance (51%), energy and water (50%) and transport and communications (48%).
Many of the businesses looking to reduce their office space said they were considering a switch from long leases to flex. Over half (55%) of business leaders said the pandemic and the move to new ways of working have led them to rethink existing leasing models, with the figure rising to 60% for London.
In terms of industry groups, those most actively rethinking traditional ways of leasing were businesses in transport and communications (75%), banking, finance and insurance (59%) and manufacturing (58%). Well over half (59%) of businesses surveyed said they would consider some form of serviced office/flex space – this was higher in London (61%) and the South (59%).
Commenting on the survey results, Zach Douglas, CEO of Orega, said, "Our survey has revealed the massive change that our office environment has undergone through and post the pandemic as hybrid working appears to be here to stay and most employers are accepting of this.
"Given overall hybrid working does not appear to be negatively impacting productivity in most industries but is also providing a positive impact on mental health and is preferred by most employees, we are unlikely to see a return to the full five-days-a-week office working."