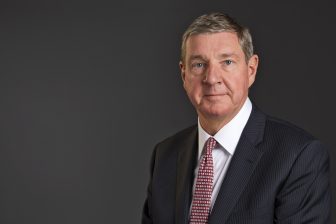 The UK government's commitment to build 300,000 new homes a year by the mid-2020s should be replicated – in percentage terms – in Scotland, according to property firm DJ Alexander.
Michael Gove, the government's Levelling Up, Housing and Communities Secretary, committed to the Tory manifesto pledge in an interview over the weekend. The plan forms part of a wider mission to build a broad mix of homes for private owners and the rented sector.
If Scotland were to replicate the commitment by Westminster, it would equate to around 29,100 new builds completed per year within the next three years, said David Alexander, CEO of DJ Alexander Scotland. "This will undoubtedly be a challenging task, but it is essential that we resolve Scotland's housing problems because they will only get worse if we continue on the current trajectory," he commented.
According to DJ Alexander, which is part of the Lomond Group, successive governments on both sides of the border have "failed to address housing shortages for decades". Therefore, said the company, an immediate plan to increase stock levels in all sectors is essential.
DJ Alexander points to figures showing that the number of new homes being built in Scotland has fallen by 25.3% in the last decade compared with the previous ten years. The last decade in Scotland has had the lowest number of new builds completed of any decade since World War Two, the company added.
"There are serious problems with the housing market in Scotland which has had insufficient new stock being completed for decades," said David Alexander. "The inevitable consequence is that we have enormous demand with insufficient supply. This has resulted in booming property prices, shortages in the private and social rented sectors, and growing frustration that people cannot find or afford the home or area they wish to live in."
According to Alexander, the current level of social housing being completed in Scotland "is substantially below where it needs to be given that each house that becomes available has over a hundred tenants applying and the waiting list is over 130,000 people".
He concluded: "Creating new homes has never been more essential if we are to create a Scotland that can grow and thrive in the coming decades, and it should be the priority of all governments across the UK."