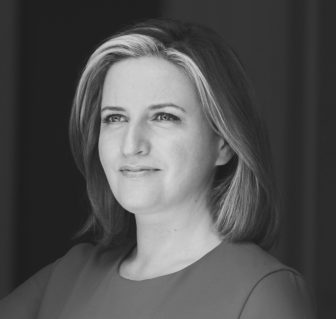 Top property market analyst Gráinne Gilmore has left Zoopla after two and a half years to join Cluttons as head of research.
Gilmore, who has been writing and commenting on property for more than 20 years, was head of UK residential research at Knight Frank for eight years before joining Zoopla in 2020. 
Gilmore, a regular columnist for Property Industry Eye, joined Knight Frank from The Times, where she was a financial and economics journalist for 11 years.
At Cluttons, Gilmore will lead both residential and commercial research, with responsibility for growing the company's insights for clients. 
Gilmore said: "I am delighted to join such a well-established and highly respected business as Cluttons. It's a very exciting time to join such a forward-thinking company that places clients and people at the centre of its strategy, and I look forward to playing a key role." 
James Gray, managing partner at Cluttons, commented: "Gráinne is a very significant appointment that underpins the seriousness of our client-led growth strategy. In uncertain times clients across the built environment are searching for information and expert insight and Gráinne is one of the most well-known and respected voices in the market. We are making great strides in delivering our growth plans as we continue to further strengthen in key areas such as residential, infrastructure and investor and occupier services." 
Cluttons has filled a number of new senior roles in the UK over the last 12 months, including recently hiring Paula Viner as business development and marketing director and adding a new office and team in Manchester last autumn headed by Charlie Ardern.