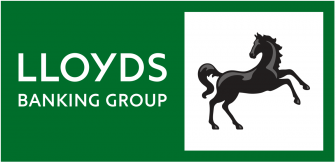 Lloyds Banking Group will help financially support Crisis to develop and launch a new not-for-profit lettings agency.
Crisis will partner with Homes for Good, Scotland's first social enterprise lettings agency, to launch the new venture.
The new letting agency will, we are told, be 'fair for tenants and fair for landlords'.
For example, people who are homeless will not be asked to provide rent in advance, will not need to meet strict reference requirements, and will not need to provide guarantors.
All profits from the agency will be reinvested into supporting people experiencing homelessness to find new housing.
The letting agency will start operating in London later this year with the ambition to roll it out across Great Britain – making it the first GB-wide not-for-profit lettings agency.
It will look to build on the model offered by Scotland's first social enterprise lettings agency. Homes For Good was founded in 2013 to improve conditions in the private rented sector for tenants and landlords and to support people on low incomes to access quality homes in the private rental sector.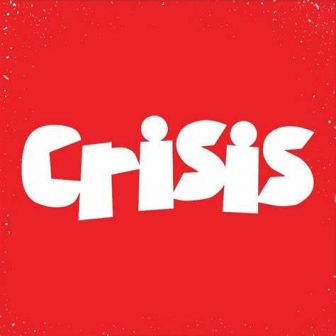 The launch of the new letting agency comes as Lloyds Banking Group and Crisis join forces in a new two-year partnership to call for more to be done to help tackle the shortage of affordable homes in Great Britain.
Together, Lloyds Banking Group and Crisis are calling for one million new genuinely affordable homes to be built and made available to those on the lowest incomes, with a focus on supporting people at risk of, and experiencing homelessness.
It is part of a Lloyds Banking Group UK-wide response to homelessness which will include a partnership with Simon Community NI to support its Tenancy Sustainment project aimed at helping tenants overcome financial barriers to access private rentals.
Access to decent quality homes is seen as a fundamental part of solving homelessness. Good quality social housing in the UK is becoming increasingly scarce, with not enough homes being built to replace those that are sold or demolished, and too many homes in disrepair and in poor condition, with issues such as mould, overcrowding and damp.
The partnership is designed to empower Crisis to launch a bold response to the chronic shortage of affordable homes.
Since 2018 Lloyds Banking Group has provided almost £15bn in financing to the social housing sector, supporting more than 200 housing associations across the UK. Today's announcement strengthens the Group's commitment to improving both the availability and the quality of social housing in the UK. Achieving this will involve Lloyds Banking Group and Crisis working closely with government, housing associations and other partners to deliver change.
The partnership will also see Lloyds Banking Group fundraising support Crisis' Changing Lives Grants Programme to help people experiencing homelessness to progress into education, employment and to start up small businesses. In addition, the partnership will see Crisis and Simon Community NI develop and deliver bespoke training programmes to businesses and communities across the UK with the aim of increasing understanding of homelessness, how it can be prevented and to spot signs of people at risk of losing their home. Lloyds Banking Group staff will also support with fundraising, volunteering, and sharing skills and expertise during the partnership.
Charlie Nunn, chief executive at Lloyds Banking Group, said: "A good home is a fundamental human need, and yet the reality is a chronic lack of affordable housing in the UK. This means there are too many people trapped in a cycle of temporary accommodation, or living in poor, sometimes dangerous conditions.  This cannot be right and is why today we are announcing our new partnership with Crisis – calling for one million new social homes to be built by 2033, with the clear focus on helping people who are most at risk of homelessness.
"We face an immense challenge, but we know that answers can be found through financial innovation, partnerships and fresh thinking.  And as financial leaders for the social housing sector, we have a responsibility to use our capabilities, scale and relationships to help bring about positive change.  We are committed to working with Crisis, business and community organisations across UK regions and the government, to end homelessness for good."
Matt Downie, chief executive at Crisis, commented: "Our new research shows the heart-breaking reality for people at the sharp end of the housing emergency. Behind these statistics are the stories we hear in our frontline services – parents having to sleep in chairs so their children can take the only bed, or wheelchair users forced to take a flat on a second floor with a faulty lift. These situations are unacceptable and it's a disgrace that some people are left with only two options: poor quality housing that could endanger their health – or homelessness.
"Our new partnership with Lloyds Banking Group will ensure we can take the bold action that is desperately needed to begin tackling the biggest issue facing the people we support – the chronic shortage of good quality, affordable housing. Our new lettings agency will mean we can help people experiencing homelessness directly into a safe, settled homes, the essential foundation they need to rebuild their lives.
"We're delighted to have the support of Lloyds Banking Group and its staff in our mission to end homelessness. The money raised and expertise shared through the partnership will also enable us to continue our vital support for people experiencing homelessness, helping more and more people to leave homelessness behind for good."