Linley & Simpson has opened its first dedicated Kirklees branch, six months on from the acquisition of the specialist lettings arm of fellow Yorkshire independent agency, Simon Blyth.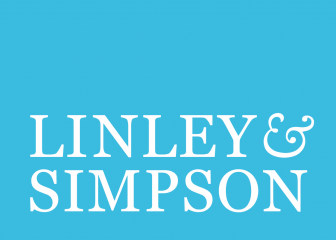 Last October, Linley & Simpson added around 400 rental properties to its portfolio stretching across the eastern Pennines and South Yorkshire into its own rental portfolio.
Since the acquisition, the lettings team continued to work out of Simon Blyth's office on Hollowgate, but has now officially opened the doors of its new office at 33 Huddersfield Road.
Headed by branch manager, David Sanderson, it is the home to a team of eight, including a specialist mortgage advisor, who, by appointment, will be on hand to offer advice to landlords and those thinking about investing in property.
Holmfirth takes the total number of branches to 23 the company has located across North, South, East and West Yorkshire, and The Humber, and it gives Linley & Simpson its first proper foothold in this part of the region.
Sanderson said: "The move to a dedicated office in Holmfirth is the start of another exciting chapter in the Linley & Simpson story.
"Huddersfield Road is a brilliant location for us. With high footfall and plenty of traffic passing the shop, it gives us a very visible presence in the heart of this popular Kirklees market town.
"Since acquiring Simon Blyth's lettings business last autumn, we have now seen our portfolio of properties grow to more than 1,000. The area our branch covers is a significant one, and takes in Halifax to the north and Stocksbridge to the south."
He added: "Describing the current lettings market as buoyant is an understatement, in fact, I've never seen anything like it! Rental properties are simply flying out the door.
"Covid is certainly a driving factor with people looking to move out of cities to more rural locations, and this part of Yorkshire is proving incredibly popular.
"The area is a magnet for those looking to either grow their existing property portfolios, or simply taking their first step in the buy to let market."