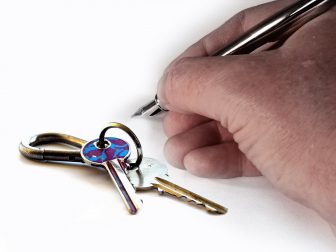 Activity within the letting market will heat up as we head into the warmer spring months, according to Nicky Stevenson, MD of Fine & Country.
Stevenson pointed out that if the predicted increase in activity transpires, it will come off the back of an already busy rental market, with a shift back to city-centre living and a rising interest in value-for-money and energy-efficient homes.
"The rental market continues to perform well and is expected to see a ramp up in activity as we transition from winter to spring," the MD said. "Rental prices remain high, supported by demand outstripping the market's persistent low stock levels.
"Some in the industry have projected a 6% increase in rents by the end of this year, increasing by around 20% by 2027," she added.
Stevenson also observed that the market is seeing a resurgence in metropolitan areas, as the hangover of Covid eases and city living returns, increasing demand for value-for-money homes.
She pointed to research by Dataloft Rental Market Analytics which found 53% of properties let in the first two months of the year were flats – similar to pre-pandemic levels.
Looking specifically at the prime rental sector, Stevenson noted that the average rent for a prime market property is up 13.6% year on year.
"Only in the North East and South East are prices lower," she said. "This may be attributed to renters seeking smaller, more affordable accommodation as a response to the rising cost of living."
According to Stevenson, EPC ratings are moving up renters' list of priorities as increasing inflation and living expenses cause concern.
"As uncertainty surrounding energy costs lingers, renters are increasingly prioritising energy efficiency," she said. "Statistics from Dataloft and the Property Academy reveal that 78% of renters considered the Energy Performance Certificate important when searching for a property.
"With government regulations that any newly rented properties must have an EPC rating of C or above by 2025, landlords will need to take steps to improve their score.
"According to DRMA, in the last year just 53% of properties in the private rented sector had an EPC rating of C or above; however, a much more promising 94% had the potential to achieve this rating," Stevenson concluded.