Leaders Romans Group (LRG) has signed a three-year partnership with Zoopla, making the company the property portal's latest Innovation Partner.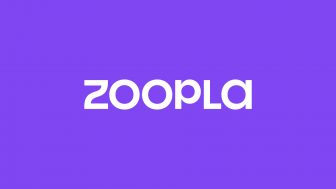 LRG, which has completed a series of acquisitions this year, will now, as a result of the new deal with the portal, consult on Zoopla's new technology pipeline and trial products across its 175 branches.
Following 18 months of development, and millions of pounds of investment, Zoopla recently unveiled ambitious plans for future growth.
Charlie Bryant, CEO of Zoopla said: "As one of the leading agents in the UK, we're delighted to welcome Leaders Romans Group on board as an Innovation Partner. Like Zoopla, LRG has ambitious plans for 2021, underlined by its recent acquisitions and growth across the UK.
"Putting agents at the core of our business is central to our strategy and with our expert Innovation Partners embarking on the journey with us, we can ensure that we're building the right products and tools for our customers."
Peter Kavanagh, CEO of LRG, expressed his delight to be working so closely with Zoopla and to have become its latest Innovation Partner.
He said: "Property is a service industry and our customers will always have the biggest role to play in shaping the sector, but it's clear that proptech is key to its transformation for the future.
"Innovation is extremely important and this partnership will help ensure that the right tools are being used to support customers."
As part of the new partnership, Michael Cook, national lettings MD at LRG, will become chairman of Zoopla's new Lettings Advisory Board.
Kavanagh added: "We're also really pleased that Michael will be sharing his insight and experience in his role as chairman of Zoopla's new Lettings Advisory Board."