The Scottish government has confirmed that the temporary change to the residential land and buildings transaction tax (LBTT) nil rate band, introduced in July last year, will not be extended beyond the end of this month.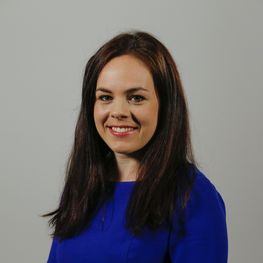 Estate agents and homebuyers in Scotland were hoping that the Scottish government would follow Westminster's lead and extend the current LBTT holiday – the Scottish equivalent of stamp duty.
But finance secretary Kate Forbes has ruled out an extension and said the tax holiday had "achieved" its goal of supporting the recovery of the housing market.
The threshold where the tax kicks in will return to £145,000 from 1 April, down from the current temporary rate of £250,000 – but this did not apply to second homes.
The stamp duty holiday in England and Northern Ireland will continue in its existing form until the end of June, followed by a tapered approach until the end of September.
The Welsh government has also extended the stamp duty holiday – until 30 June.
Forbes told BBC's Good Morning Scotland that the LBTT holidaiy "was intended to support the recovery of the residential property market this financial year".
She added: "That has been achieved – the nil rate band was already lower in Scotland and yet we've seen record high levels of transactions and house purchases, so it has achieved its purpose.
"But ultimately, when it comes to tax policy, I have choices and the number one ask from business was to extend the 100% relief for non-domestic rates – that's what I've done alongside freezing council tax to help households in need."