The Property Ombudsman (TPO), Katrine Sporle CBE, will leave her role today.
Sporle took up the position of Ombudsman at TPO five years ago, replacing her predecessor Christopher Hamer, whose nine-year term came to an end in November 2015.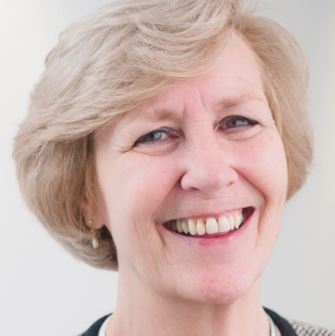 Before joining TPO, Sporle was chief executive of the Planning Inspectorate for England and Wales (2003-2011), which involved being responsible for all aspects of the Government Executive Agency, 1,000 members of staff and a £60m budget.
Prior to that, Sporle was chief executive of Basingstoke and Deane Borough Council for eight years, controlling an overall budget of circa £58m.
During Sporle's term of office, TPO has dealt with an increase of enquiries of 87% and an increase of formal complaints of 55% demonstrating the increasing demand on the role as well as expansion of TPO's jurisdictions.
Rebecca Marsh will take up the role of Ombudsman at TPO on Monday.
Sporle commented: "I have enjoyed my time as Ombudsman immensely but the time has come for me to put my feet up. A well-earned retirement spent with my family. It's now my turn to give back to them for all the support they have given me over the years. I have two adorable grandsons, Theo and Ben, so I will be on grandma duties and I can't wait.
"I do not intend to re-emerge in the sector, but to pass the baton to Rebecca, in whom I place complete trust. Rebecca will have excellent support from a strong and strategic board and an exceptionally talented, committed and experienced senior team. My deputy Jane Erskine and director of policy Peter Habert are well known in the sector and have a track record in the quality of TPO's complaint handling, the provision of advice and guidance, case studies, training and of course the year on year development of Codes of Practice which are the most comprehensive and up to date in the sector.
"I would like to thank everyone at Property Industry Eye for all the support they have given me over the years and was hugely proud to come in number five in 'The Top 35 Most Influential People in Property' and for the recognition given to the work of TPO as a consequence."