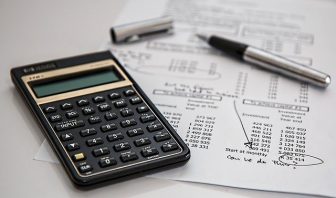 Some home buyers are telling sellers they are not able to pay as much in light of interest rates going up, with some purchasers successfully negotiating significant discounts, mortgage brokers are reporting.
Mortgage borrowing costs are rising, amid speculation that the Bank of England base rate reach as high as 6% next year.
With the cost of home loans rising, many buyers have seen their buying power weaken and they are calling on vendors to be more flexible in terms of price.
Graham Cox, director at SelfEmployedMortgageHub.com, told the press: "I've just had a client tell me this morning that they've managed to negotiate £13,000 off the asking price of £535,000 on a very nice property in South West London. It's a buyer's market now. The pendulum has finally swung."
The last few days have brought further stress to an already under pressure market that is and has been for a sustained period trying to deal with short notice product withdrawals. At least ten mortgage providers have now withdrawn some or part of their products.
Brian Murphy, head of lending at Mortgage Advice Bureau, commented: "We have seen several high profile and a number of smaller mortgage lender brands withdraw either partially or fully from offering new business mortgage products, and this is likely to be the direction of travel over the next few days. This comes as lenders have been attracting huge swathes of business recently from mortgage holders wanting to mitigate the effects of existing interest rate rises, which has put their operational capacity under already overly stretched levels.
"All of this makes for a period of extreme uncertainty, and for those existing and potential borrowers concerned about being able to access mortgages – be that to buy a home or to refinance an existing arrangement."
Nick Morrey from Coreco is another mortgage broker to report on home buyers seeking to negotiate on price.
He commented: "We are not hearing about house sales falling through because of their mortgages, but we are hearing of people changing their minds on how much they want to pay.
"More people at the moment who are thinking about putting an offer in are now wondering what their mortgage is going to be. Some are getting a reduction of 5% to 10%."
Brace yourself for a surge in interest rates, economists suggest